August 13, 2021, at 06:00 PM
Center for Plant-based Living
A CELEBRATORY GOURMET DINNER PARTY!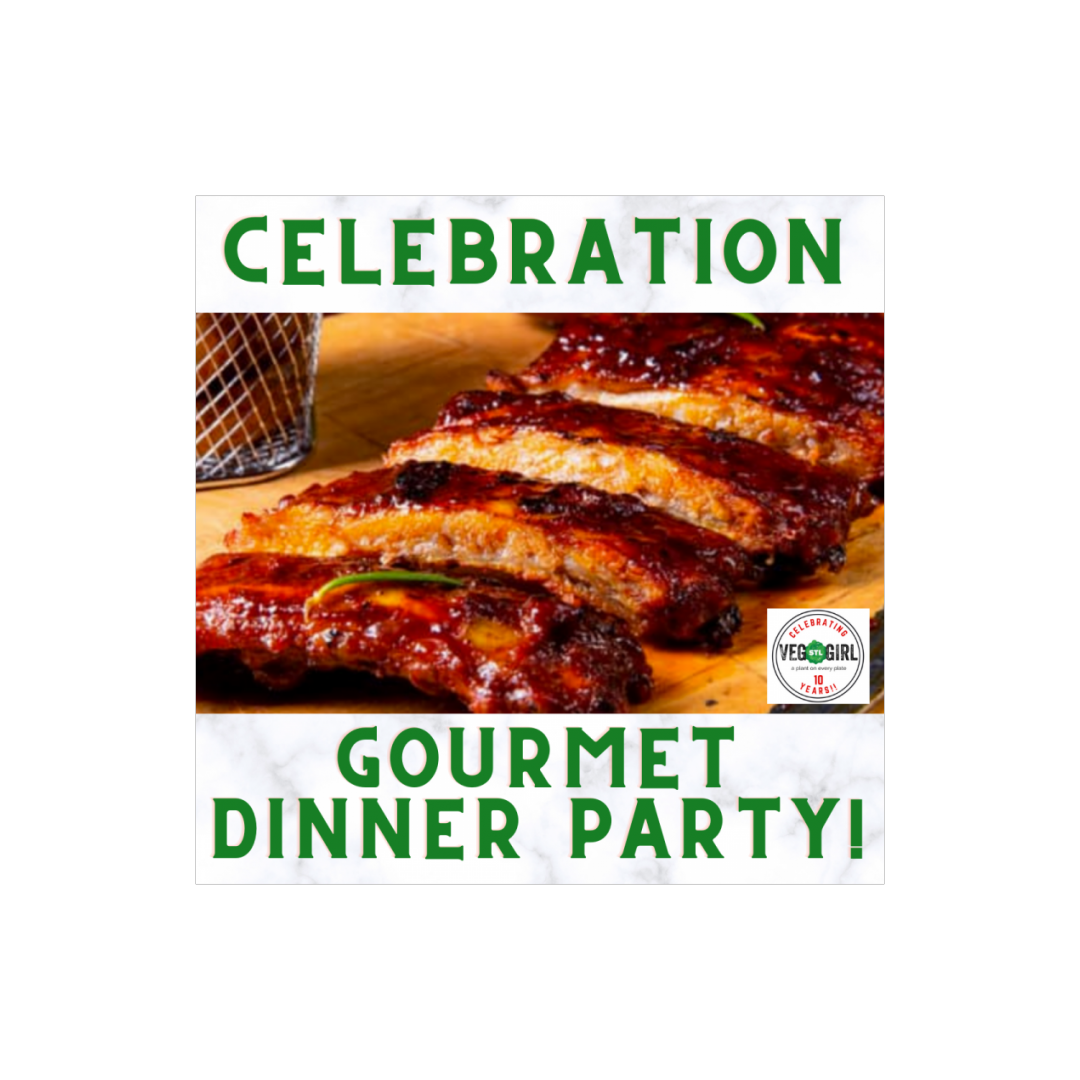 On this, the official 2 year anniversary of our shop and also recognizing 10 years of STL Veg Girl, we are celebrating with a Gourmet BBQ Dinner Party!! Both Caryn and Dr. Jim Loomis will be your chefs and hosts to this fun evening. They will serve and join you in dinner, class is out tonight, we are just enjoying really great food and the awesome company of the crowd that gathers.
This is the largest menu we have ever served and what better way to say, thank you for all of your support over the years!
BEFORE
Appetizers
DURING:
Slow Cooked Baked Beans
Rustic Jalapeno Corn Bread
Truffled Corn on the Cob
STL Veg Girl's Famous BBQ Ribs
Rainbow Citrus Slaw
AFTER
Chocolate Glazed Doughnut + Cacao Nibs and a Fresh Blueberry Compote
Champagne Toast to 10 Years!
And, a take-home gift at each plate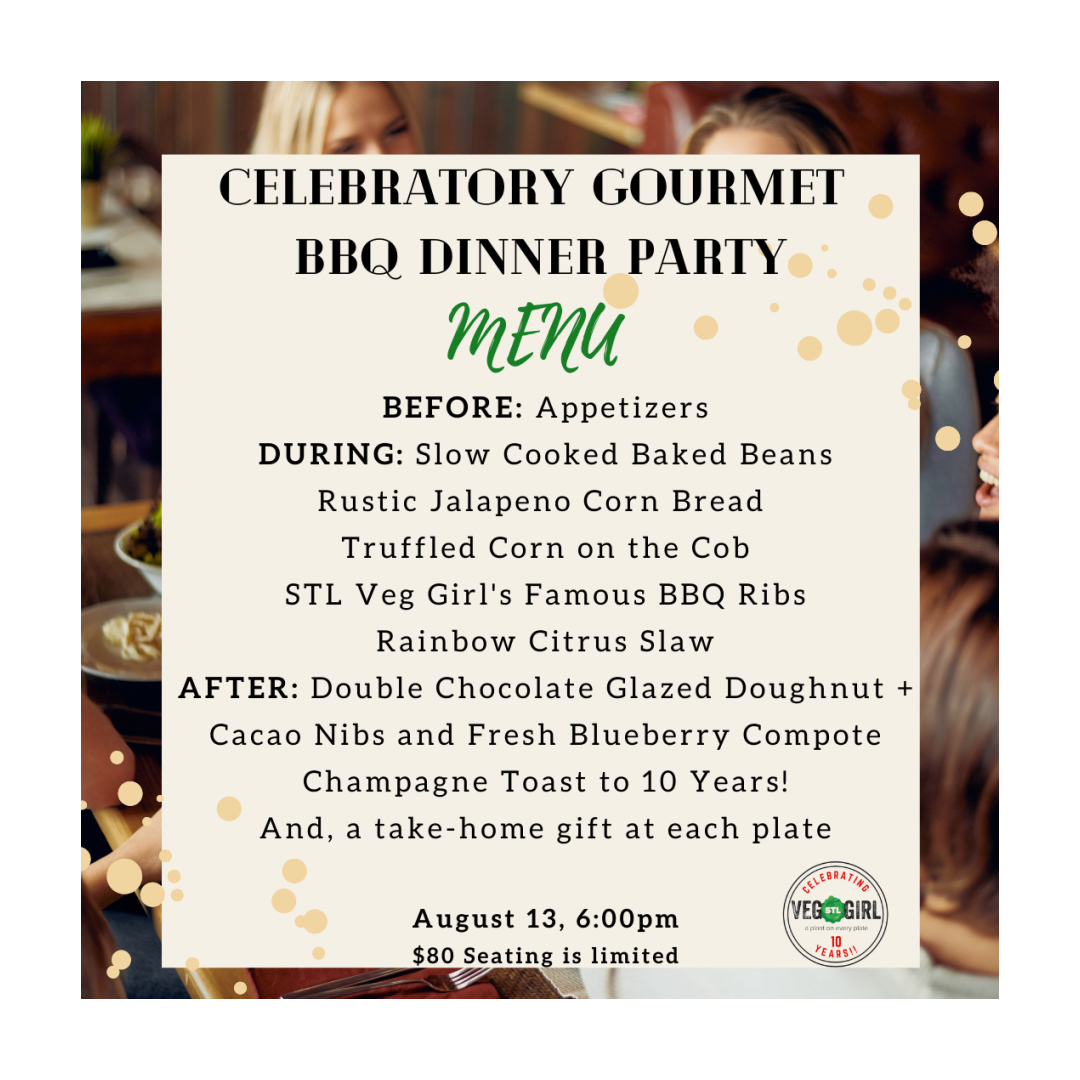 Was this event as much fun for you as it was for me?
Leave a Reply