January 23, 2020, at 06:00 PM
Center for Plant-based Living
Manly Stews and Salads from The Game Changers Movie with Dr. Jim Loomis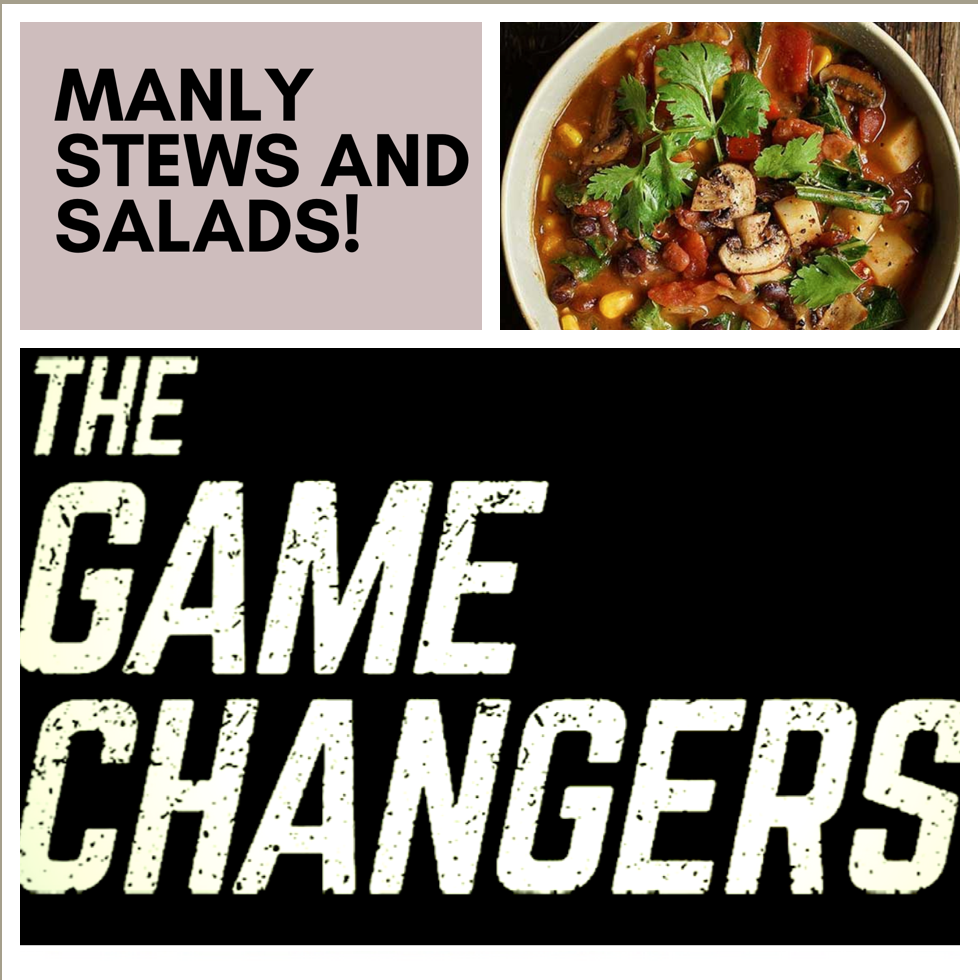 It's a Game Changers Documentary Cooking Class Week with Dr. Loomis! He was featured in the wildly popular new plant-based documentary, he's our Medical Director and he's in town cooking at the shop!
We are well into the new year and you're wanting BIG food with BIG nutrients to keep you on track - no rabbit food here! Dr. Loomis will have info on keeping your active body well fueled while he and Caryn cook up and dish out food you'll love (and can easily make at home.)
Your Menu:
Southwest Stew ( onion, bell pepper, potato, mushrooms, pintos, black beans, collards, cumin, garlic )
Mexican Garbanzo Salad (tomatoes, jalapeno, onion, garbanzo, avocado, lime )
Loaded Chopped Salad (kale, romaine, cabbage, white beans, hemp seeds, avocado, walnuts )
Lentil Stew (onion, potatoes, greens, garlic, cumin, celery)
Was this event as much fun for you as it was for me?
Leave a Reply