March 25, 2020, at 02:00 PM
Center for Plant-based Living - Facebook Page
PBQ Cooking Show - Simple Smashed Potato Nachos!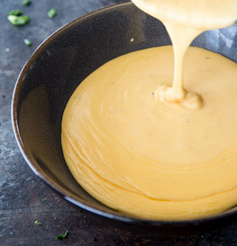 In this first edition of the Plant-based Quarantine (PBQ) Cooking Show, we're making Simple Smashed Potato Nachos! Maybe it's just you and the cat hanging out or you're a family of many, this fluid recipe scales to your needs. You'll get tips/tricks and nutritional quickies. Tune in or catch the replay TBA. See you in the atmosphere!
Here's the recipe if you'd like to follow along.
Catch us here on Facebook LIVE.
OR, if you don't do Facebook, this one-click will take you to our LIVE Zoom broadcast.
Will replay also on IGTV after we learn how to edit video. ;)
Was this event as much fun for you as it was for me?
Leave a Reply