4-ingredient Banana Oat Cookies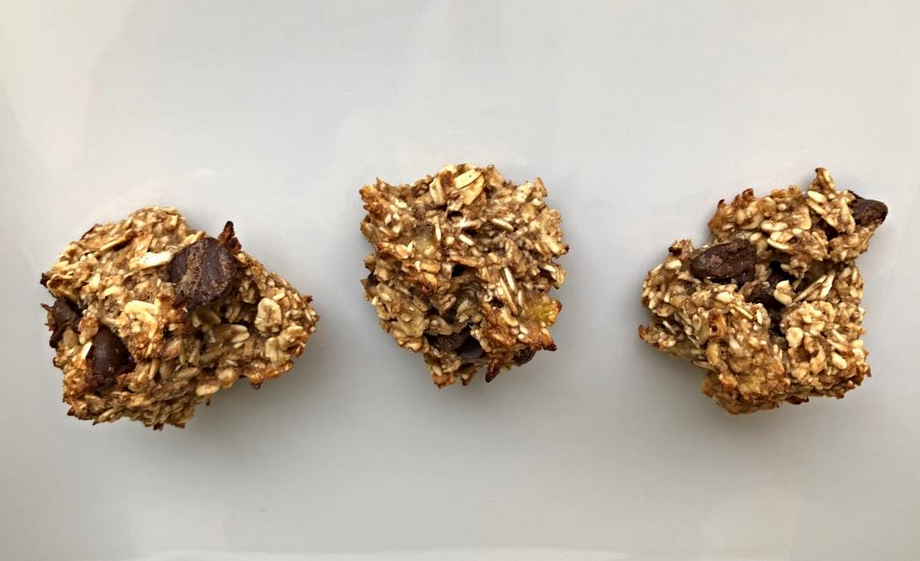 Stop it with those off the shelf crappy cookies and make your own. You probably already have the ingredients! With only 4 ingredients you can make these easy, delicious and truly nutritious cookies good for any time of the day.
Ingredients
Setup
5 overripe bananas
4 cups of gluten-free whole oats
3 tablespoons of ground flax
1 tablespoon of ground cinnamon
Directions
Preheat oven to 375-degrees F.
Line a baking sheet with parchment paper.
In a food processor add the bananas and pulse until they are well mashed, but not pureed. Add the oats a cup at a time, pulsing 3-4 times in between each batch. Add in the flax and cinnamon. A few more pulses.
Transfer to a large bowl and mix a little more with your hands if you need to. If the mix is too sticky, add a handful or so of oats and continue to mix. Essentially, you want the mixture to stick together in your hands. If you are adding in the optionals (below), fold them in now.
Using a tablespoon, scoop out a well rounded portion and place on parchment paper. Bake for 18 minutes. They will firm up a bit as they cool.
Optional add ins:
unsweetened coconut shreds
dairy-free chocolate chips
walnuts
juice sweetened dried fruit
How did this recipe work out?
Leave a Reply