Buffalo Chickpea Salad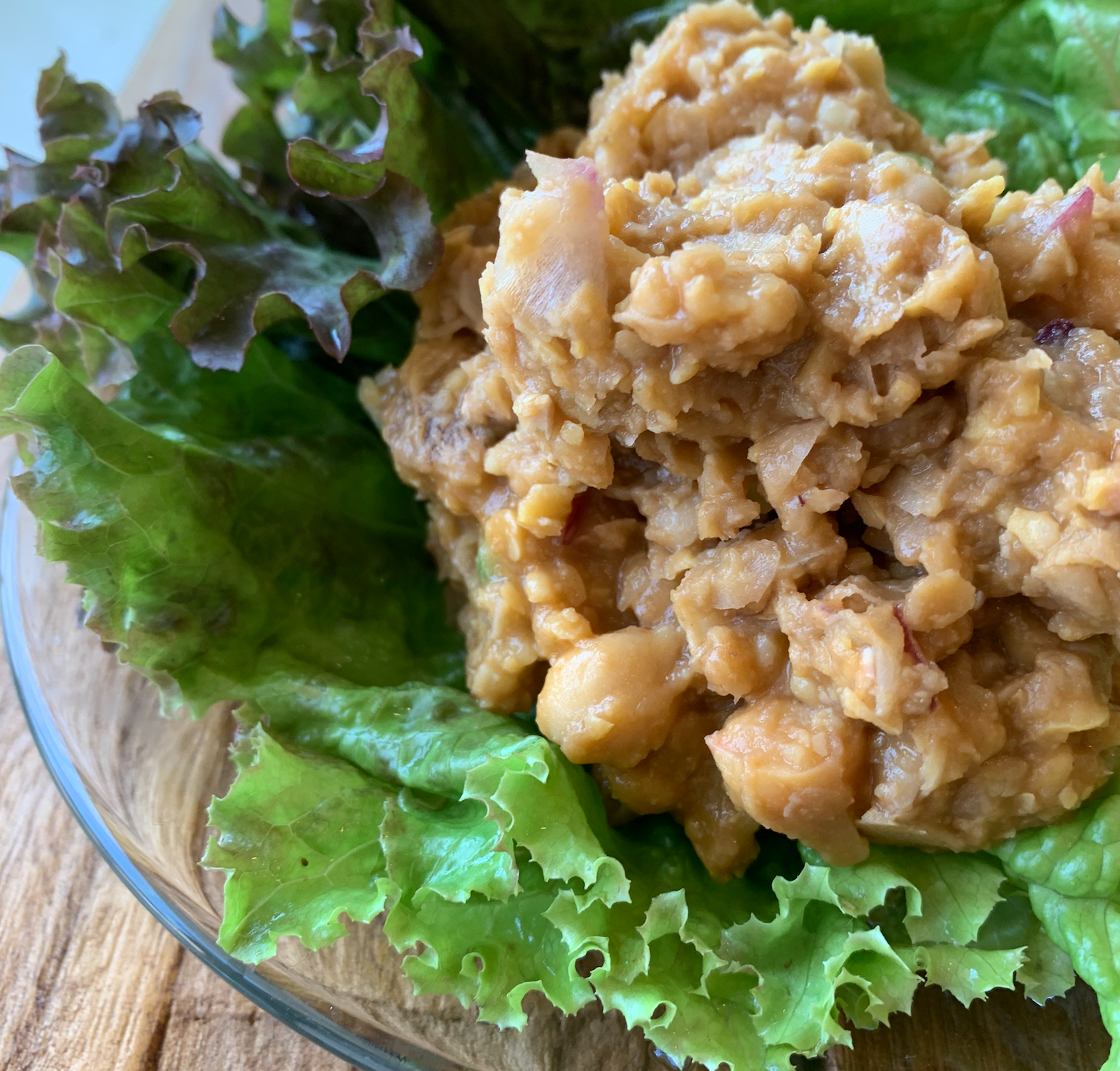 I used to LOOOOOVE chicken salad! Now I've swapped chicken for chickpeas, nixed the mayo and added buffalo sauce. Whoa! This is also a very low in fat meal as I have not added tahini because the mashed chickpeas and buffalo sauce do a good job at binding all the ingredients together.
Ingredients
Setup
2 14 oz cans of chickpeas, drained and rinsed
1 teaspoon garlic powder
1 teaspoon onion powder
2 stalks of celery, chopped
3/4 cup walnuts, chopped
1/4 red onion, minced
1/4 cup buffalo sauce (or any other hot sauce you like - watch for dairy and oils)
pinch of salt/pepper
Directions
Add the chickpeas to a food processor and pulse 3 times until the beans break down, but still remain coarse. Alternatively, you can mash them with a fork or potato masher.
Transfer them to a large mixing bowl and add the rest of the ingredients. Fold everything together with your hands and allow to  chill in fridge for an hour or so. This will last up to 5 days in a sealed container in the fridge. YUM!!
The food processor I use in this video can be found here. This is also a link to all of my favorite kitchen tools and pantry basics.


Video
How did this recipe work out?
Leave a Reply