Caprese Salad Stacks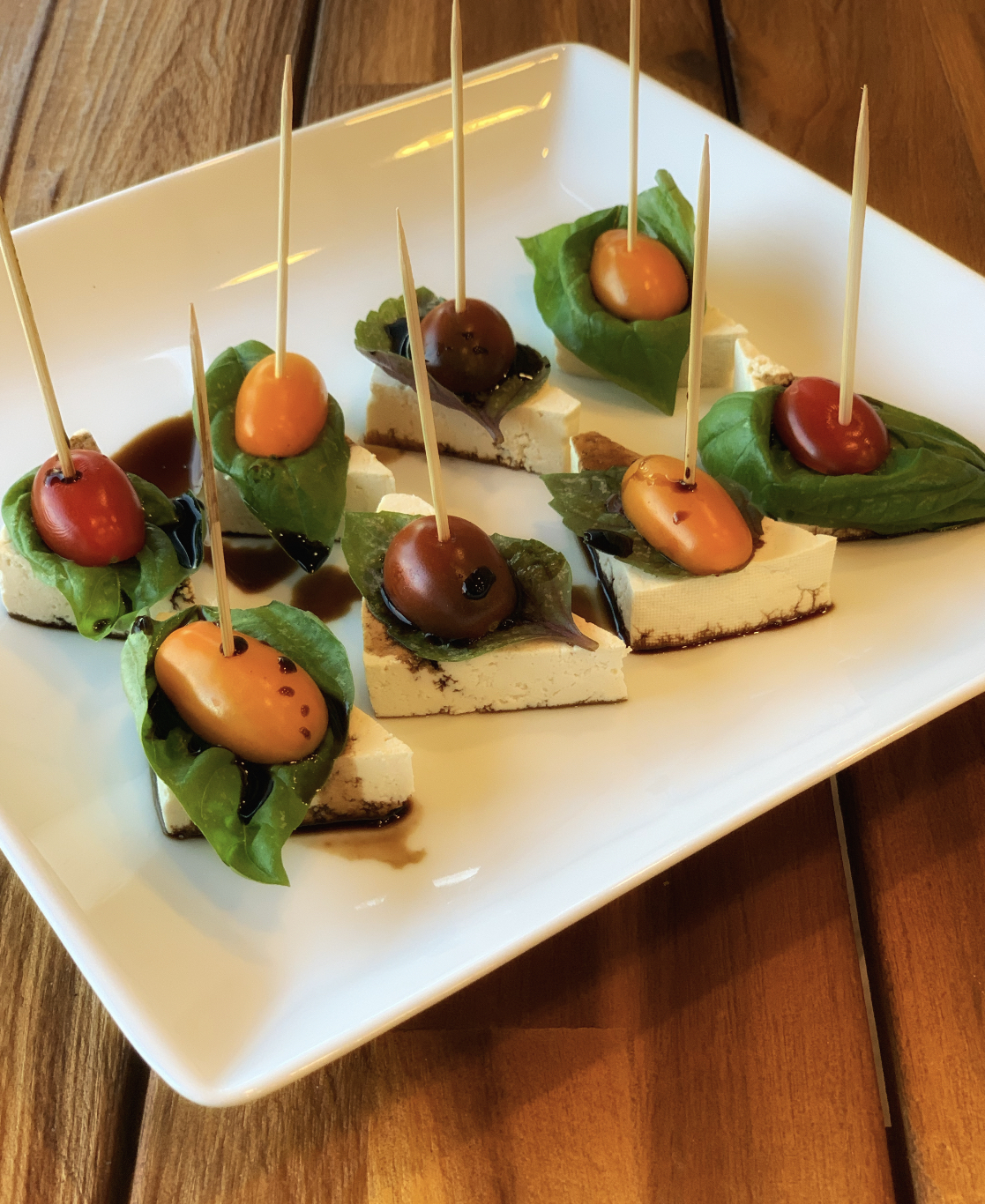 Tomatoes are popping! Make these simple little Caprese salad stacks to impress your summertime party! Or, simply mix everything up in a bowl and enjoy it as a meal.
Ingredients
Setup
1 block of ultra firm tofu, pressed to soak up the water
mini tomatoes, cut in half, length-wise
fresh basil
1-2 tablespoons of balsamic reduction
Directions
Video
How did this recipe work out?
Leave a Reply