Cheesy Herb Kale Chips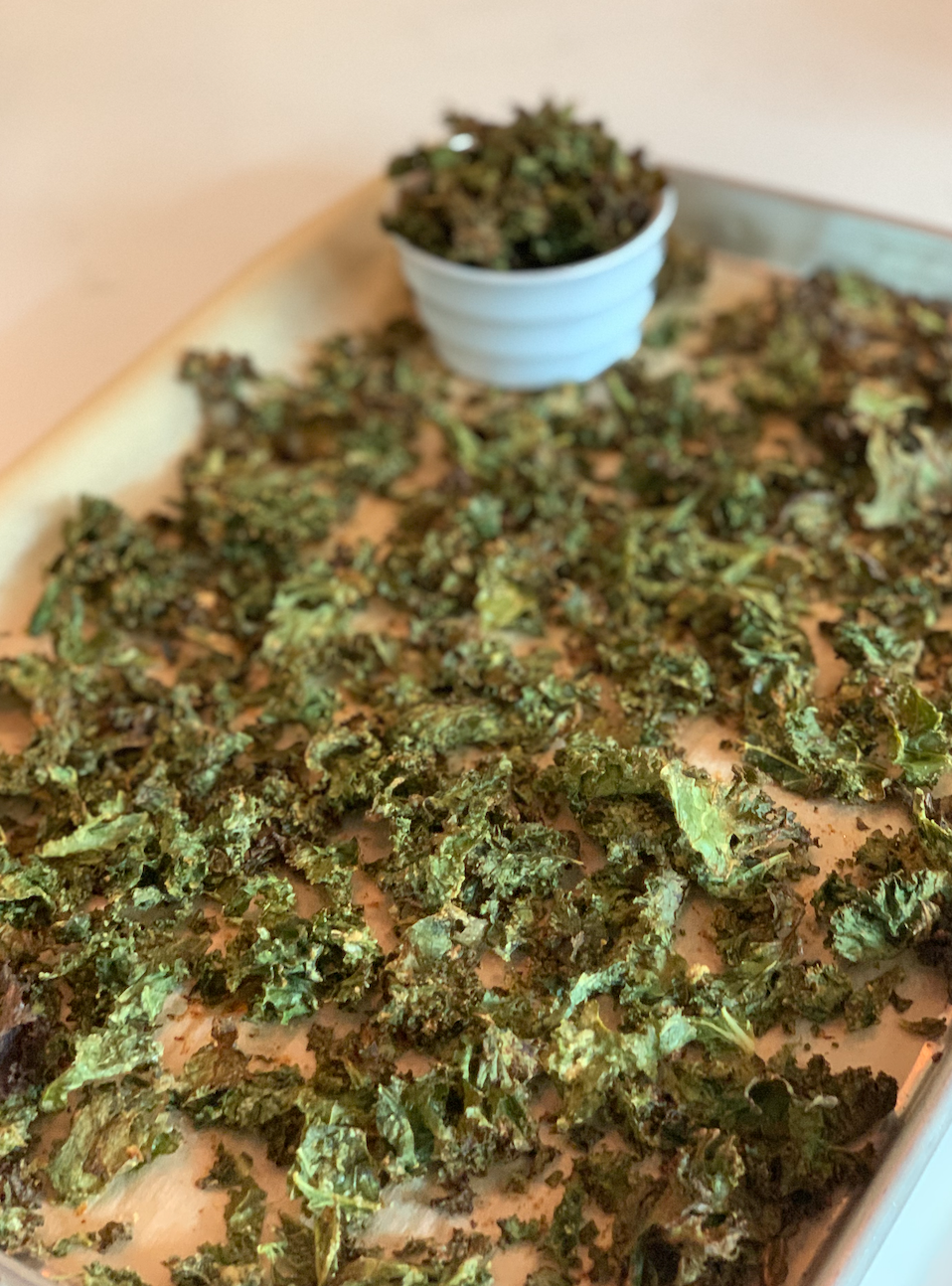 Cheesy, dilly, garlicky kale chips. Seriously, is there anything better??
Ingredients
Setup
1 large bunch of curly kale, washed and dried well
2 heaping tablespoons of tahini
1/4 cup nutritional yeast
juice of 1 lemon
1 1/4 tablespoon dried dill
3/4 tablespoon granulated garlic
pinch of sea salt
Directions
Preheat oven to 275 convection or 300 regular setting.
Line 2 baking sheets with parchment paper.
Tear the kale into small(ish) pieces (they will shrink as they bake) and add them to a large mixing bowl along with all the other ingredients. With your hands, roughly mix all the ingredients together - a really hard massage. The kale will become limp and bright green. Work at it for 2-3 minutes. 
Transfer the kale mixture to the baking sheets, spreading out the leaves as much as you can. Bake for 20 minutes. Eat immediately or store in a sealed container.
Who are we kidding? You'll devour them all at once. Like me.
How did this recipe work out?
Leave a Reply