Chilled Vegan Crab Dip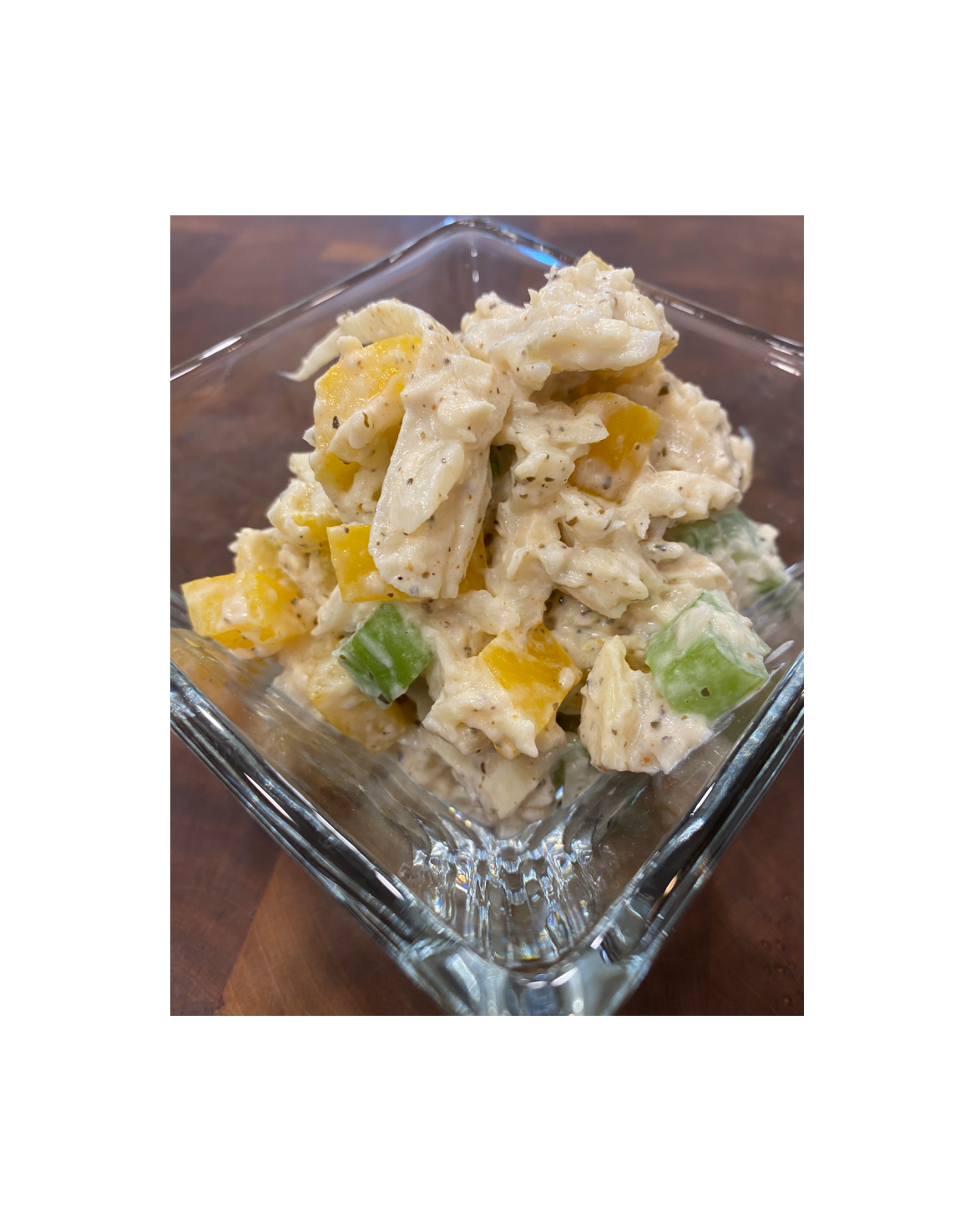 Hints of the sea to remind you of the crab dip you used to love AND you'll get your vegetables in, too! SCORE!
Ingredients
Setup
1 can of hearts of palm, drained
1/2 teaspoon Old Bay seasoning
1/4 teaspoon kelp flakes
2 stalks of celery, sliced in half length-wise and sliced in to 1/4" pieces
1/2 bell pepper, chopped small
1 recipe Creamy Tofu Mayo
1 tablespoon fresh lemon juice (about 1/4 of a lemon)
Freshly ground black pepper
Directions
Either shred the hearts of palm with two forks, or pulse in food processor. Transfer to a mixing bowl and add the spices and vegetables. Toss to mix. Add 2 tablespoons (or to taste) of the mayo and gently fold all ingredients together. Add the lemon and pepper, mix one more time and place in fridge to chill for one hour.
________________________
Some things happening at the Center for Plant-based Living:
1. You'll love our virtual membership: https://www.cpbl-stl.com/joinmembership
2. Check out our latest classes: https://www.cpbl-stl.com/classes
3. To purchase some of the kitchen tools I use https://tinyurl.com/yyacj2cg
4. To subscribe to the weekly Plant-based Quick Cooking Show (7 ingredients or less every week!): https://www.youtube.com/channel/UCExWwoBh6fvdOgghkjh0U1A?
5. Book a Private Event! We do both virtual and in-person events! Email us.
Thank you for your continued support!
How did this recipe work out?
Leave a Reply