Searching for recipies that include acorn squash: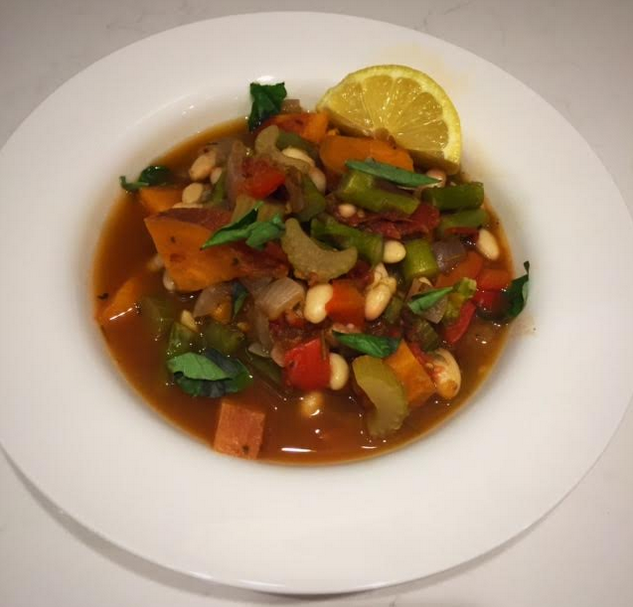 I love this hearty, yet light stew that introduces summer's harvest! The squash pulls it all together, bringing the soup to a stew-like consistency and the lemon at the end brightens it all up. I hope you like it as much as I do!  
---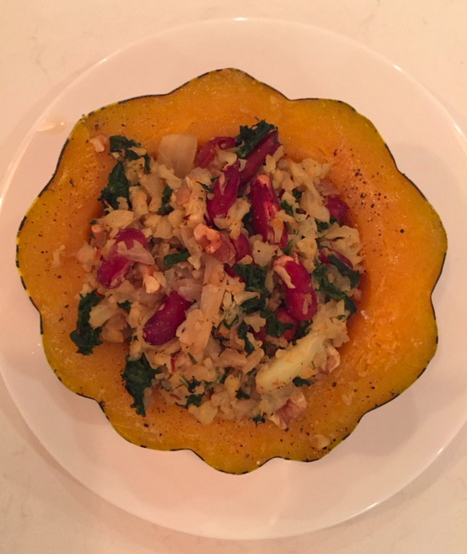 This perfectly festive dish will complete your holiday table! Once you start eating out of squash bowls, you know the winter months are upon us. However, just because the there's a chill in the air, doesn't mean we need to add some natural insulation... We're keeping the calories and fat low on thi...
---