Lobster Roll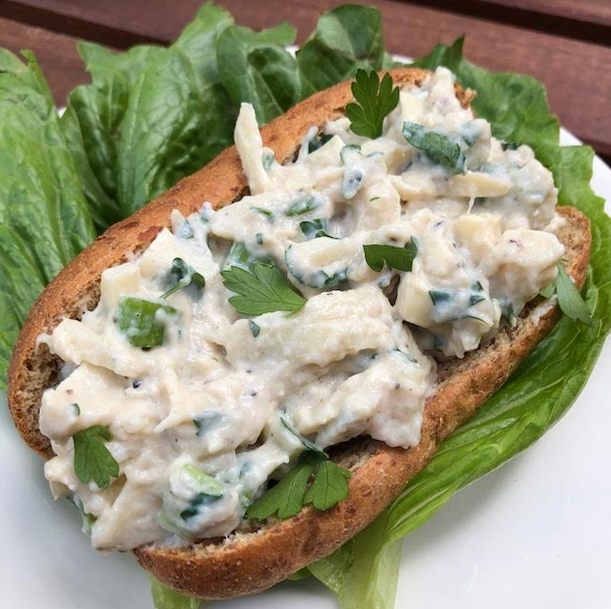 Who says a lobster roll has to be... lobster? Using hearts of palm and a dairy-free mayo, this wonderfully traditional comfort food allows you the comfort of digging in without feeling like you're pigging out!
Ingredients
Setup
1 recipe of Creamy Tofu Mayo
1 14 oz cans hearts of palm, drained, chopped roughly and mashed a little with your fingers
1/2 tablespoon Old Bay seasoning
1/4 small red onion, minced
2 celery sticks, chopped roughly
4-5  sprigs Italian parsley, leaves only + a few more leaves for garnish
2 whole grain hot dog buns (you can top this on any kind of bread or even put it over greens!)
Directions
Make the mayo, cover and chill in fridge for at least an hour.
In a bowl, mix the hearts of palm and Old Bay and allow to sit for a least an hour.
Mix the mayo, hearts of palm mix, red onion, celery and parsley. Scoop mixture into hot dog bun (or on top of greens), garnish with more parsley if desired and enjoy.
Serves 2
How did this recipe work out?
Leave a Reply