Mongolian Soy Curls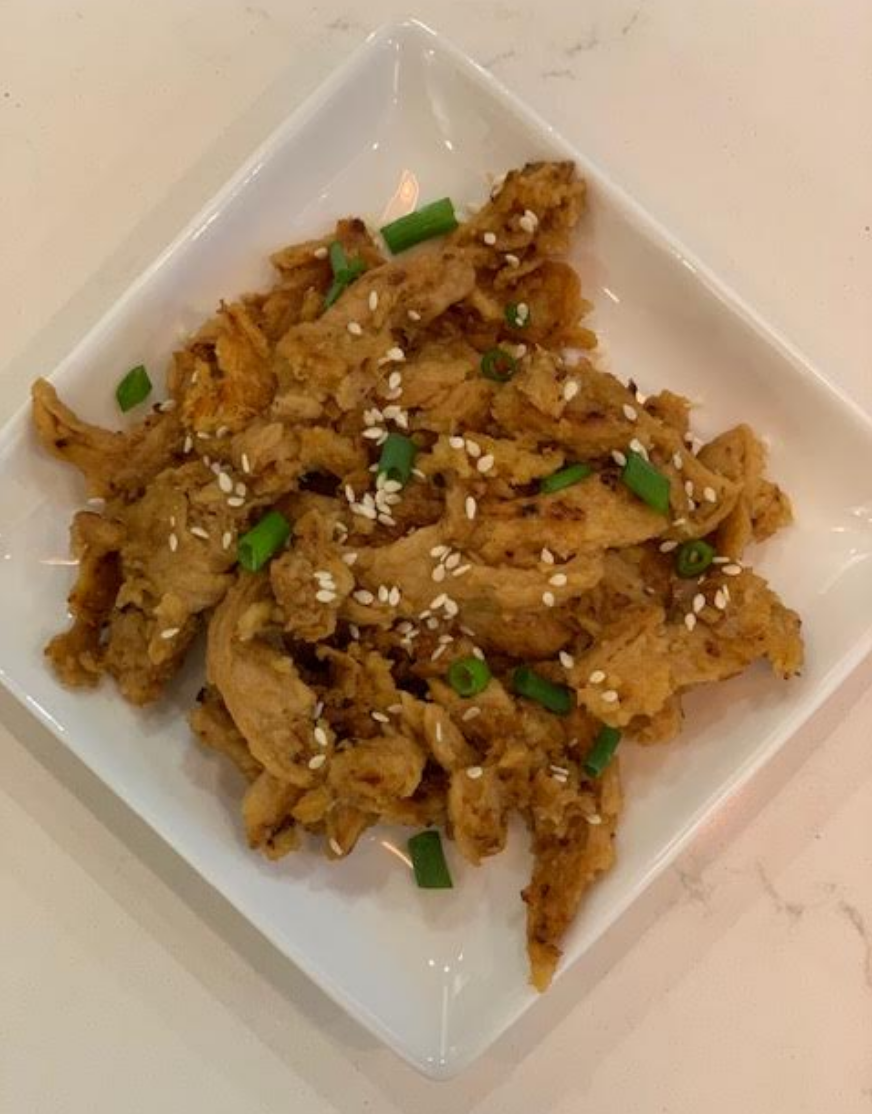 To chicken or to not chicken - I choose these Butler Soy Curls! These whole, non GMO dehydrated soy beans give a really similar texture to chicken and they soak up the flavors they are re-hydrated in giving a really great flavor!
Ingredients
Setup
3/4 cup vegetable broth
1 8oz package of Butler Soy Curls
1/4 cup coconut aminos
3 cloves garlic, minced
1 1/2 tablespoons maple syrup
1/2 teaspoon sriracha
1 tablespoon arrowroot or cornstarch
3 tablespoons water
green onions to garnish
sesame seeds to garnish
Directions
To a large mixing bowl, add the broth and the curls to hydrate. Cover and soak for 15 minutes.
Drain the curls and reserve the broth. Squeeze the curls in a couple of clean kitchen towels to remove as much liquid as you can.
Pre heat a large skillet and add the curls. Stir often. Allow to cook for 2-3 minutes, until thoroughly heated and even a little crispy. De-glaze with a few sprinkles of water if needed.
To another bowl, add the reserved broth, aminos, garlic, maple syrup, sriracha. Whisk well. In a separate small bowl add the arrowroot or corn starch with 3 tablespoons of water and whisk. Add this to the broth mixture, give it a few quick whisks and add to the soy curls. turn heat off and gently stir. Top with green onion and sesame seeds.
Serve over rice, noodles, greens, in a tortilla or alone! However you decide, they will be delicious!
Serves 6
How did this recipe work out?
Leave a Reply