Smokey Black Bean and Salsa Soup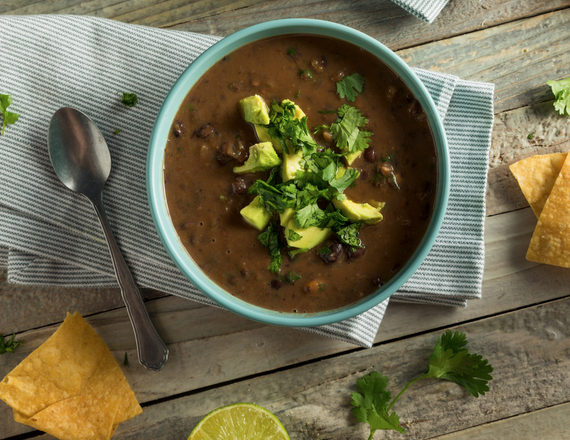 This thick and chunky robust soup is the easiest soup you will ever make that will win everyone over! With black beans, salsa and and the spices of your choosing, you can easily whip up this delicious soup in under 10 minutes!
Ingredients
Setup
1 14 oz can of black beans, rinsed and drained
1 cup of chunky salsa of your choosing
2/3 cup of vegetable broth (or water)
1 teaspoons smoky paprika
1/2 teaspoon cumin powder
Optional garnishes:
avocado
lime wedges
cilantro
makes 2 servings
Directions
To a blender, add the black beans, salsa, vegetable broth (or water), and spices. Run blender for just a few seconds as you want everything mixed well, but not smooth. We are aiming for a chunky soup!
Transfer this to a large sauce pan and warm over medium heat.
Pour into two bowls and serve with optional garnishes.
____
Check out our latest classes: https://www.cpbl-stl.com/classes
To purchase some of the kitchen tools I use here https://tinyurl.com/yyacj2cg
To subscribe to the weekly Plant-based Quick Cooking Show: https://www.youtube.com/channel/UCExWwoBh6fvdOgghkjh0U1A?
Thanks for all of your support!
Video
How did this recipe work out?
Leave a Reply