Smoky Eggplant Bacon-Flavored Strips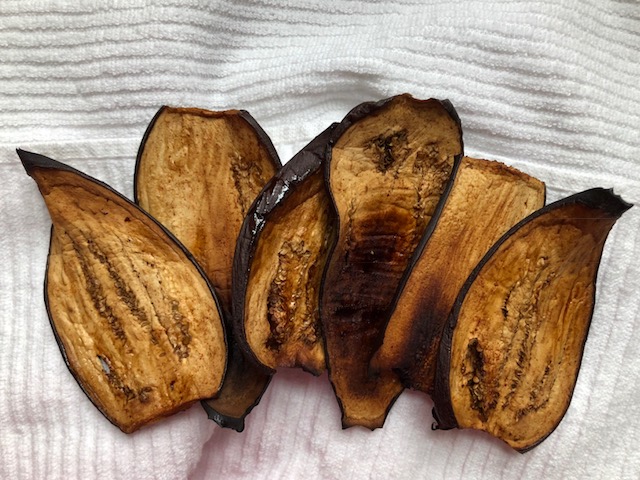 Like bacon, but, ya know, better. Awesome on The New BLT.
Ingredients
Setup
One medium-large eggplant, sliced to about 1/8" in thickness (I use a madoline.)
2 tablespoons coconut aminos (tamari, soy, liquid aminos also work)
1 1/4 tablespoon maple syrup
2 1/4 teaspoon liquid smoke
1 teaspoon paprika
pinch of salt/pepper
Directions
Preheat your oven to 250-degrees F.
Line a large baking sheet with parchment paper and lay out your slices of eggplant.
In a small bowl, mix the remaining ingredients and brush on to both sides of each eggplant slice.
Bake for 50 minutes.
Because each oven is a little different and the slices of eggplant may not all be uniform, you'll have to really watch them carefully as time comes up. You want them to begin to brown, but not to char. They will firm up a little as they cool. They will keep for about a week in the fridge, sealed.
How did this recipe work out?
Leave a Reply