White Bean and Butternut Squash Alfredo Sauce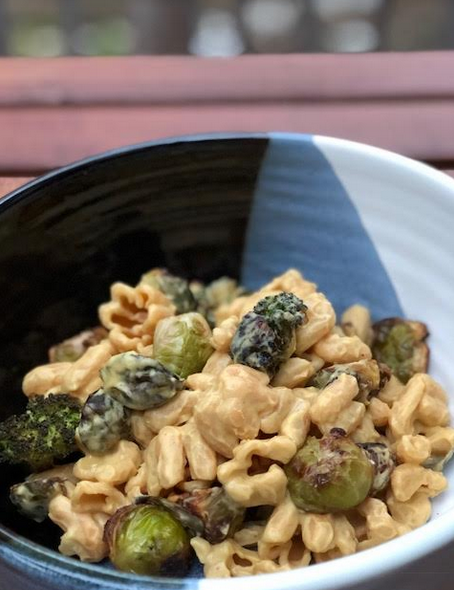 With the creamy earthiness of the famed butternut squash, this "cream" sauce will be a new staple in your kitchen. Poured here over pasta and roasted Brussels, it makes for the most decadent, yet guiltless dish you've ever had.
Ingredients
Setup
1/2 cup cashews, soaked for 2 hours
1 1/2 cups vegetable broth
1 cup cooked cannellini beans
1 cup cooked butternut squash
1 1/2 tablespoons mild miso paste
3 tablespoons nutritional yeast
juice of one-half lemon
Directions
Preheat oven to 375.
Peel and cut up a butternut squash into similar sized pieces. Line a baking tray with parchment paper and bake the squash for 50 minutes. Measure out about one cup of squash to use in recipe.
Drain and rinse the cashews. Add them to a blender with the broth and blend until creamy. Add the beans, squash, miso, nutritional yeast and lemon. Blend again until creamy. Use immediately.
Serves 6
How did this recipe work out?
Leave a Reply