Services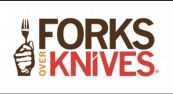 Official Forks Over Knives Community Program
The inspirational, life-changing documentary, Forks Over Knives has propelled many to shake up their lifestyles and adopt a plant-based diet to improve their health. Sometimes that is challenging to do when a support system is not in place. In this Forks Over Knives approved official 6-week program, we will explore the aspects of a whole food, plant-based diet, how to talk with friends and family, how to re-structure your kitchen, how to go out and eat and remain social without adding stress to you and those around you and so much more. Here is more information on this program.

Private Events

Private Events are now all done at the Center for Plant-based Living. If you'd like private cooking instruction, we can do that in our state-of-the-art gourmet kitchen for up to 6 people. If you have a larger party, we can comfortably accommodate up to 20 people in a demonstration-style cooking class. We can also create a dinner party style atmosphere, set up for your corporate event or meeting, or even hold a baby shower! Contact us and we will put together the event that is suited just for you!

Cooking Classes (Certified Cancer and Diabetes Nutrition Programs below)

Cooking classes are offered at the Center for Plant-based Living. Events Page.
Certified Cancer Support & Prevention Nutrition Program
As a proud PCRM member, I offer this four-part series which includes short videos featuring Dr. Neal Barnard and is then supported by a cancer survival and prevention cooking class where you will taste and begin to understand the hows and the whys food plays such a significant role in strengthening our immune system and thus, supporting good health. These classes are only taught by certified instructors who earned their training through the Physicians Committee for Responsible Medicine (PCRM). Currently offered at the Center for Plant-based Living.
Certified Diabetes Culinary and Nutrition Education for Reversal and Prevention Program

This 8-series program designed by the Physicians Committee for Responsible Medicine (PCRM)  is intended for people with type 2 diabetes, pre-diabetes, a family history or risk factors for developing diabetes and their adult family members. The classes will help you understand how and why diabetes begins, how it can be halted, reversed and prevented from coming back. Each class offers a video, supportive and educational instruction and conversation, tasty and easy-to-prepare food and most of the time a cooking demonstration. For additional information on how a plant-based diet can prevent and treat diabetes, please refer to this paper.




Certified Food Handling and Allergens through the National Restaurant Association