Meet the speakers
We've gathered some of the leading medical experts on plant-based nutrition to help you understand how choosing a whole food plant-based lifestyle can have immediate and significant health benefits.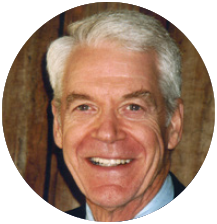 Caldwell Esselstyn, Jr., MD
The Nutritional Reversal of Cardiovascular Disease: Fact or Fiction? 
Dr. Esselstyn received his BA from Yale University and his MD from Case Western Reserve University. In 1956, pulling the No. 6 oar as a member of the victorious United States rowing team, he was awarded a gold medal at the Olympic Games. He was trained as a surgeon at the Cleveland Clinic and at St. George's Hospital in London. In 1968, as an Army surgeon in Vietnam, he was awarded the Bronze Star.
During his association with the Cleveland Clinic, which began in 1968, Dr. Esselstyn served as president of the Staff and as a member of the Board of Governors. He chaired the Clinic's Breast Cancer Task Force and headed its Section of Thyroid and Parathyroid Surgery.
In 1991, Dr. Esselstyn served as president of the American Association of Endocrine Surgeons, That same year he organized the first National Conference on the Elimination of Coronary Artery Disease. In 1997, he chaired a follow-up conference, the Summit on Cholesterol and Coronary Disease, which brought together more than 500 physicians and health-care workers. In April, 2005, Dr. Esselstyn became the first recipient of the Benjamin Spock Award for Compassion in Medicine. He received the Distinguished Alumnus Award from the Cleveland Clinic Alumni Association in 2009. In September 2010, he received the Greater Cleveland Sports Hall of Fame Award. Dr. Esselstyn received the 2013 Deerfield Academy Alumni Association Heritage Award In Recognition of Outstanding Achievement & Service, and the 2013 Yale University GEORGE H.W. BUSH '48 LIFETIME OF LEADERSHIP AWARD.
His scientific publications number over 150, "The Best Doctors in America" 1994-1995 published by Woodward and White cites Dr. Esselstyn's surgical expertise in the categories of endocrine and breast disease. In 1995, he published his bench mark long-term nutritional research arresting and reversing coronary artery disease in severely ill patients. That same study was updated at 12 years and reviewed beyond twenty years in his book, Prevent and Reverse Heart Disease, making it one of the longest longitudinal studies of its type. Dr. Esselstyn and his wife, Ann Crile Esselstyn, have followed a plant-based diet for more than 26 years. Dr. Esselstyn presently directs the cardiovascular prevention and reversal program at The Cleveland Clinic Wellness Institute and serves on the Board of Directors of The Plantrician Project. The Esselstyns have four children and ten grandchildren.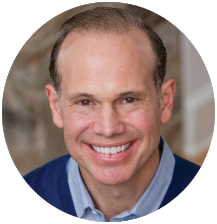 Scott Stoll, MD
Children's health, epigenetics, and the lifestyle factors that lay the ground work for potential cancer - and how to avoid it

Dr. Scott Stoll is a board certified specialist in Physical Medicine and Rehabilitation. He served as the chairman of the department of Physical Medicine and Rehab and medical director for Physical Therapy and the Spine Center at Coordinated Health. He specializes in regenerative medicine, utilizing natural treatments, diet, and lifestyle to aid the body in healing chronic disease and injuries. As a member of the 1994 United States Olympic Bobsled Team, Dr. Stoll is well suited for his additional roles as a team physician at Lehigh University, the United States Bobsled and Skeleton Federation, and advising physician serving professional and Olympic athletes.
Dr. Stoll is served as a member of the Whole Foods Scientific Medical Advisory Board, assisting and advising the creation of a culture of health for the 53,000 employees and in the 300 stores worldwide including the Dr. Stoll one-week health immersion held biannually. He co founded the Plantrician Project, a not for profit 501c3, the International Plant Based Nutrition Healthcare conference, The International Cardiovascular Summit co-chaired with the President of the American College of Cardiology, educating and inspiring healthcare professionals to use whole food plant based nutrition as a foundation for healing and disease prevention 
Since 2010, Dr. Stoll has conducted week-long intensive health programs or immersions. These seven-day immersions provide the most up-to-date information on nutrition, physical activity, and culinary education, as well as encouragement, coaching, and vision casting.
In 2010, Dr. Stoll served with Samaritan's Purse in Haiti and as a board member of TEAMS for medical missions outreach to Jamaica. He is the author of the best selling book The Change, and Alive! A Physician's Biblical & Scientific Guide to Nutrition, monthly article in 3 international magazines, numerous scientific articles, and chapters in Rethink Food. He has appeared in a number of documentaries including Eating You Alive and Wait Til Its Free.
Dr. Stoll can be heard daily on his radio program, Health Minutes, in the Lehigh Valley, daily Health minutes on Channel 60 TV and in lectures nationally and internationally. He can also be seen in guest appearances on The Dr. Oz Show, Live with Marilu Henner, Trinity Broadcasting Network, and Daystar Television.
Dr. Stoll and his wife, Kristen, reside in Pennsylvania with their four sons and two daughters, where they are actively involved in their church and community organizations.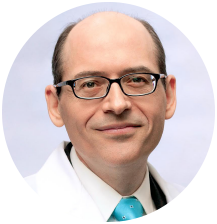 Michael Greger, MD
HOW NOT TO DIE: The Role of Diet in Preventing, Arresting, and Reversing Our Top 15 Killers 
Dr. Greger has scoured the world's scholarly literature on clinical nutrition and developed this new presentation based on the latest in cutting-edge research exploring the role diet may play in preventing, arresting, and even reversing our leading causes of death and disability.
A founding member and Fellow of the American College of Lifestyle Medicine, Michael Greger, MD, is a physician, New York Times bestselling author, and internationally recognized speaker on nutrition, food safety, and public health issues.  He has lectured at the Conference on World Affairs, testified before Congress, and was invited as an expert witness in the defense of Oprah Winfrey in the infamous "meat defamation" trial. He is a graduate of Cornell University School of Agriculture and Tufts University School of Medicine. His latest books — How Not to Die and the How Not to Die Cookbook became  instant New York Times Best Sellers. He has videos on more than 2,000 health topics freely available at NutritionFacts.org, with new videos and articles uploaded every day.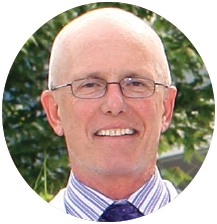 Fred H. Williams, MD
Your Microbiome: It Is What You Eat 
Dr. Fred Williams earned his medical degree at the Johns Hopkins University School of Medicine in Baltimore, Maryland. He then completed his internal medicine internship and residency at the Johns Hopkins Hospital and his gastroenterology fellowship at the
University of Texas Southwestern Medical Center at Dallas. He is board certified in internal medicine and gastroenterology. He has been practicing gastroenterology since 1991 and has been a partner at Gateway Gastroenterology since 1999.

He strongly believes that many gastrointestinal diseases can be markedly improved through proper plant-based nutrition and frequently incorporates dietary counseling into his practice. He is married and has two children. He is an avid mountain biker and a charter member of F3 Nation St. Louis—an organization dedicated to improving the physical, emotional, and spiritual fitness of men. He also enjoys tending to his organic garden, chickens, and honeybee hives.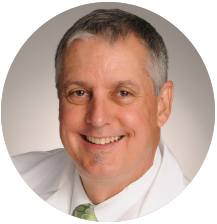 James F. Loomis, MD, MBA
Topic: The prevention and reversal of Type II Diabetes

Dr. Loomis received his medical degree from the University of Arkansas, where he was elected to the Alpha Omega Alpha Honor Medical Society and graduated with honors. He subsequently completed his internship and residency in internal medicine at Barnes Hospital in St. Louis, Mo. In addition, Dr. Loomis received an M.B.A. from the Olin School of Business at Washington University in St. Louis. He is board certified in internal medicine and has also completed the certification program in Plant-Based Nutrition from Cornell University.
Dr.  Loomis has served as team internist for the St. Louis Rams football team and the St. Louis Cardinals baseball team, as well as tour physician for the St. Louis Symphony Orchestra. Before coming to the Barnard Medical Center, he practiced internal medicine at St. Luke's Hospital in St. Louis, where he was also the director of prevention and wellness. He was also on the clinical faculty of the department of internal medicine at Washington University School of Medicine. In 2016 Dr. Loomis moved to Washington D.C. to become Medical Director at the Barnard Medical Center which is run by the Physician's Committee for Responsible Medicine (PCRM). He is on the clinical faculty of the department of internal medicine at George Washington University School of Medicine in Washington, DC and the department of preventative medicine and biostatistics at the Uniformed Services University for Health Sciences in Bethesda, MD. Dr. Loomis also serves on the board of directors of the American College of Lifestyle Medicine.

When not practicing medicine, Dr. Loomis enjoys reading history books, cooking, and teaching plant-based cooking classes. He also enjoys running, biking, and swimming, and has completed numerous half marathons, marathons, and triathlons. Recently, Dr. Loomis was featured in the film, "The Game Changers" which premiered at the Sundance Film Festival.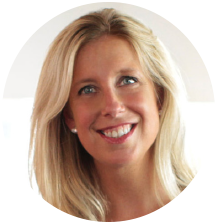 Caryn Dugan, CHWC
Plant-based Cooking Demo 
Rooted deep in the St. Louis food and wellness scene, Caryn Dugan is STLVegGirl, a plant-based personality, nutrition and culinary educator with a simple mission, "A Plant on Every Plate™".
Caryn adopted a plant based diet in response to tragedy; in 2008, cancer took her father at an early age and ten weeks later, tried to take her. In response to her diagnosis, she searched for an answer and found one in the growing body of literature supporting a whole food, plant based diet to bolster our natural immune system. Adopting a plant-based diet herself, she sought to share her knowledge to help others.
In 2011, Caryn studied in Washington, DC, under the direction of Neal Barnard MD at the Physicians Committee for Responsible Medicine's (PCRM) Food For Life program, becoming a certified instructor. Bringing this knowledge home, she teaches immune boosting, plant based cooking classes at the Cancer Support Center of St. Louis for the benefit of others who have, like her, met cancer at the door. 
Caryn went on to form STLVegGirl, LLC, St. Louis' first fully plant based entity providing cooking instruction, personal cheffing, and collaborative restaurant events. She regularly appears in cooking and nutrition segments on St. Louis affiliates of NBC, CBS and Fox morning shows and teaches cooking classes in many locations around the St. Louis area.
Caryn has continued to earn her spurs as a graduate of:
Rouxbe Cooking School Plant-Based Professional Program
Wellness Forum's Plant Based Certified Personal Chef Program
Complete Health Improvement Program (CHIP) as a Lifestyle Medicine Institute Certified Program Facilitator
Wellcoaches as a Certified Health and Wellness Coach
She has also teamed up with Forks Over Knives to create the first ever Forks Over Knives Community and Support Program which piloted in St. Louis and continues to sell out. Most recent speaking engagements include Caryn presenting culinary instruction at Dr. Stoll's Total Health Immersion in Naples, Florida to a group of 100 attendees where immersionists reportedly marked weight and inches lost, a decrease in insulin and blood pressure medication administration, and chronic illness reversal all within the span of seven days.
National exposure includes Naked Food Magazine featuring Caryn in their Spring 2017 Anniversary issue where she received three pages.