FOOD IS LOVE TV SHOW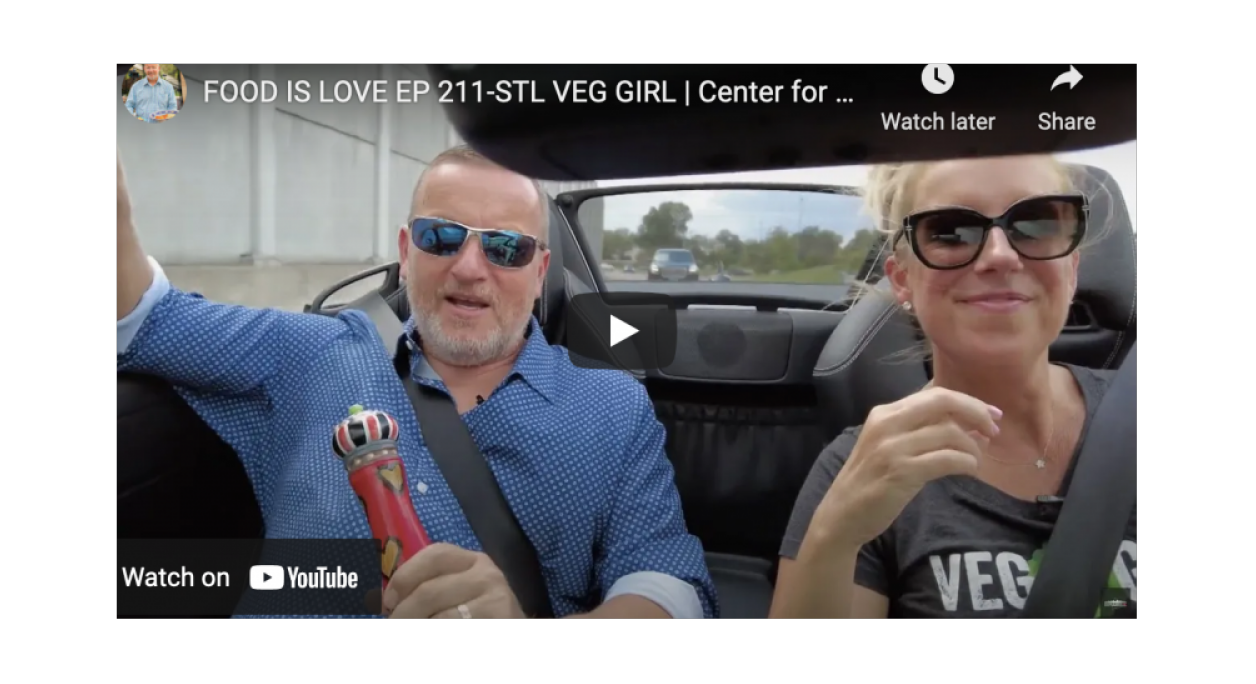 "Emmy nominated Food is Love follows Danish American Master Chef, Lasse Sorensen as he explores the diversity of St. Louis food, spending quality time in some of the most celebrated local restaurants to learn more about the people and cultures behind them. At the same time, each episode of the series allows Sorensen to dive deeper into the heart of those who make St. Louis their home, one dish at a time."
I started watching Food is Love in season one and fell in love! The way Chef Lasse encourages all the restaurant owners and chefs to unveil their past and show their true passion for what they cook up is really amazing. When I got the call from the production company that Chef liked what we were doing at The Center for Plant-based Living, I nearly fell over. Feeling honored to be featured here does not even scratch the surface. I hope you enjoy.
________________
Do you know about our STREAMING PLUS membership? 
Our membership is built like a streaming service - you get a full library of plant-based cooking classes to watch whenever you want. PLUS, you gain access to upcoming interactive virtual cooking classes and a monthly accountability group call.
As a member you get:
Complete library of all past virtual classes - stream them whenever you'd like!
Free access to upcoming virtual classes
Library of easy and quick recipes: 100 and growing
Access to private Facebook group
Monthly accountability check-in and support group Zoom call with Caryn
Quarterly "Ask the Doc" call with Dr. Jim Loomis, our Medical Director
20% off all virtual multi-week programming
A community of support
To learn more, please visit us here.
Video
What did you think of that article?
Leave a Reply