Air-Fried BBQ Cauliflower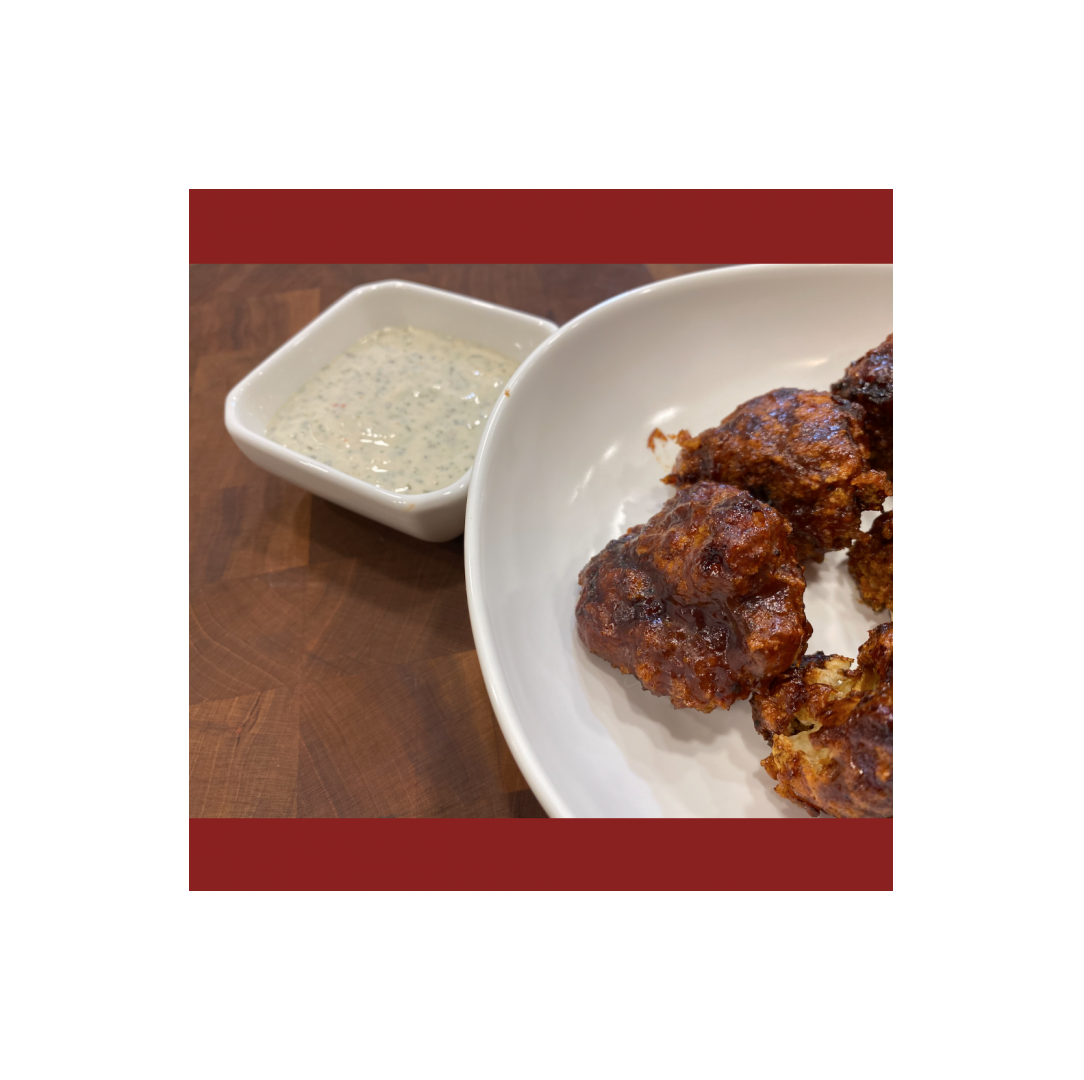 Buffalo was so last year!
Using just 5 ingredients,  get out your air-fryer and whip up these BBQ cauliflower bites in an instant. Dip them in our Easiest Buttermilk Ranch for a perfect meal!
Ingredients
Setup
1 head of cauliflower, cut to bite-sized pieces
1/2 cup oat flour (spelt or whole-wheat are also good choices)
1 cup unsweetened plant-based milk beverage
2 cups panko bread crumbs (can be gluten-free)
1-2 cups BBQ sauce of your choosing
Directions
Cut your cauliflower to large bite-sized pieces.
Using two separate bowls, mix the flour and milk beverage in one bowl. Whisk until you reach a think pancake-like batter, adding either more liquid or more flour as needed. In the other bowl, add the bread crumbs.
Dip each floret into the batter and then to the bread crumbs, and place in air fryer.
Cook at 400-degrees for 12 minutes.
Remove cauliflower and toss in BBQ sauce. Return to air-fryer and cook for 8 minutes.
Allow to cool (if you can stand it!) and dip in your Easiest Buttermilk Ranch!
How did this recipe work out?
Leave a Reply