Easiest Buttermilk Ranch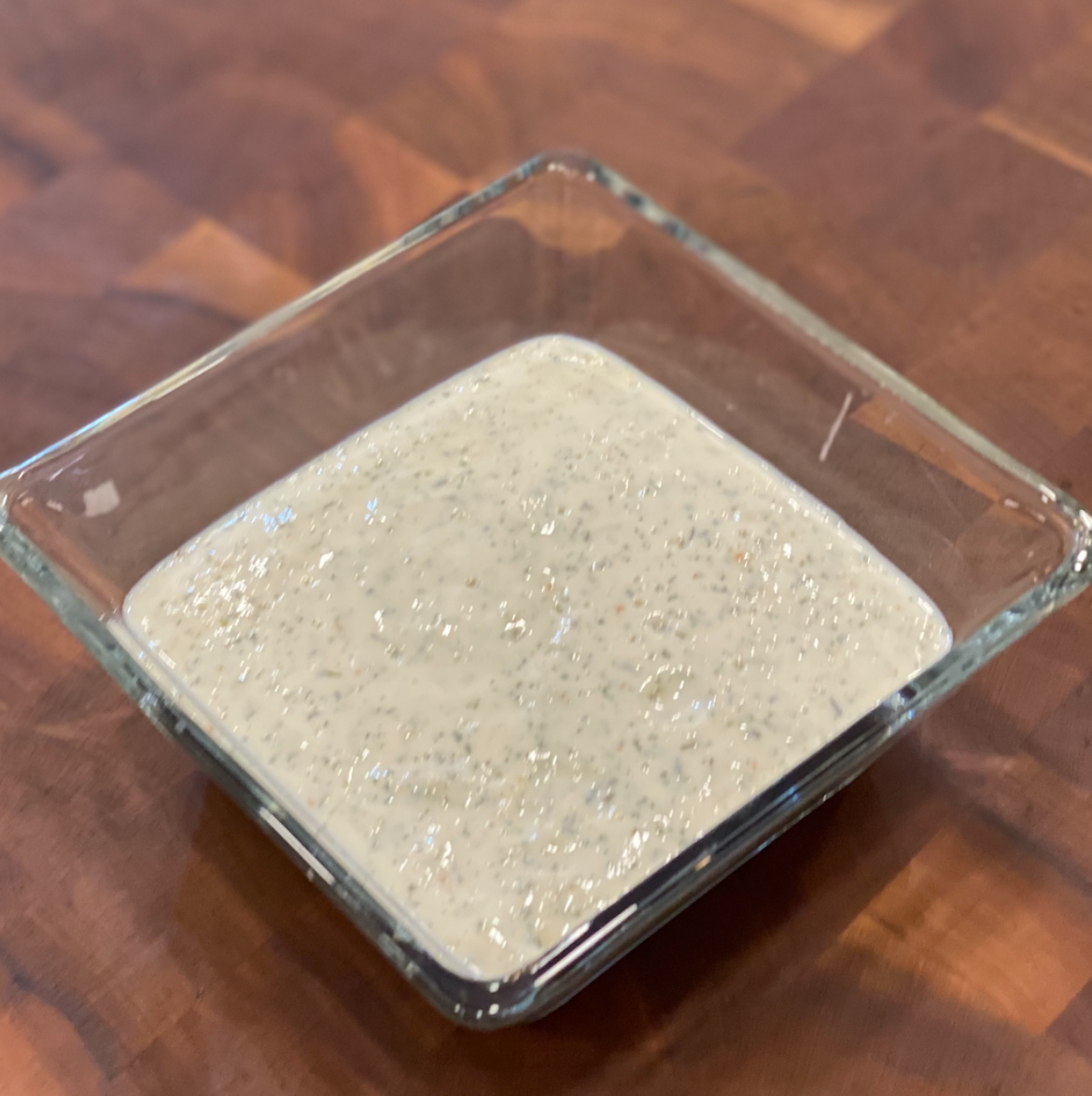 I have a hard time calling this a recipe. Seriously, it's THAT easy and thanks to the folks at Penzy's, it's really very delicious!
Ingredients
Setup
1 12 oz package of silken tofu
1/2 tablespoon Penzy's Buttermilk Ranch Seasoning
Unsweetened plant-based milk to thin if it's a dressing and not a dip
2 teaspoon dried dill
Directions
To a blender, add the tofu and Buttermilk Ranch Seasoning. Blend until smooth. Add milk to achieve desired consistency if this is for a dressing. Omit if it will be a dip. Add the dill and pulse a couple of time. Chill and enjoy.
Sometimes I cannot leave well enough alone, so I will add a heavy pinch of onion powder and a small pinch of sea salt. Really, this recipe is up to you and how best you perceive traditional ranch.
Video
How did this recipe work out?
Leave a Reply