Lemony Sauteed Kale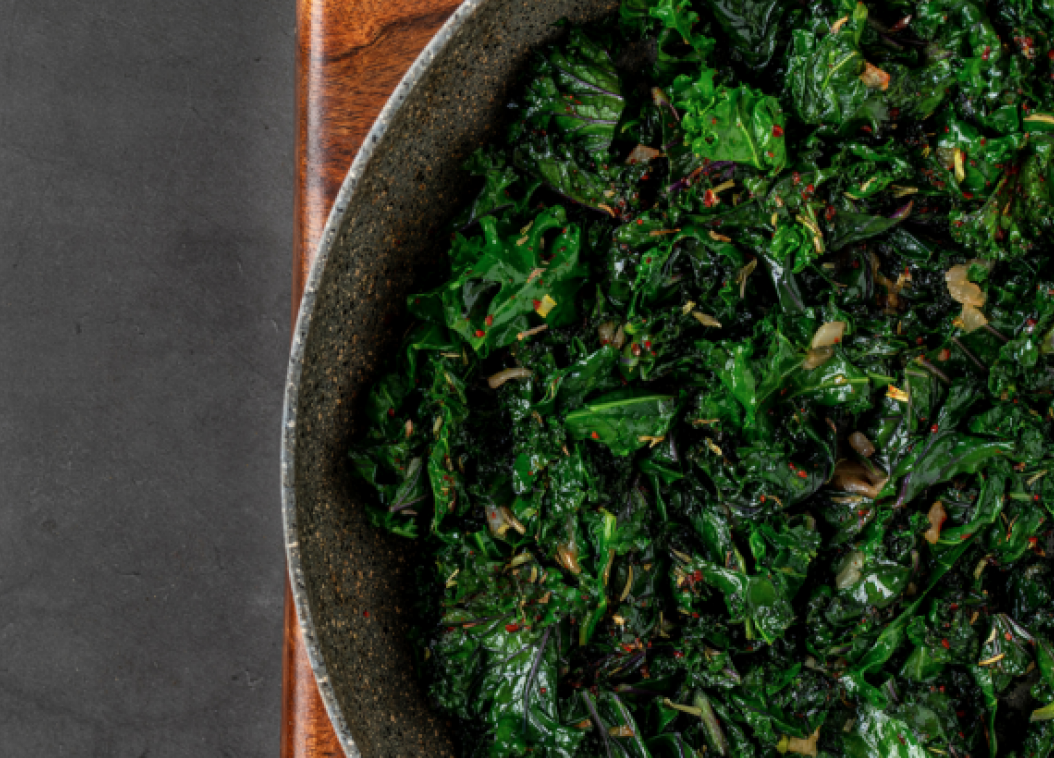 Easily prep your cooked greens for the whole week in less than 15 minutes!
Ingredients
Setup
3-6 bunches of kale
4-6 cloves of garlic, minced
lemon
Directions
Rinse and tear or cut kale to bite sized pieces.
To a hot pan or large pot, add a little liquid (broth or water).
Add the kale, up to the top, ring the heat down to medium and cover.
Check the kale at the three and then, five minute mark.
Add liquid as needed.
Add the minced garlic and cook for another two minutes.
Transfer the greens to a large bowl to cool.
Squeeze lemon over greens and enjoy!
Keep in a sealed container for one week.
_________
Some things happening at the Center for Plant-based Living:
1. Check out our latest classes: https://www.cpbl-stl.com/classes
2. To purchase some of the kitchen tools I use https://tinyurl.com/yyacj2cg
3. To subscribe to the weekly Plant-based Quick Cooking Show: https://www.youtube.com/channel/UCExWwoBh6fvdOgghkjh0U1A?
COMING SOON – Virtual Membership.
Thank you for your continued support!
Video
How did this recipe work out?
Leave a Reply