2 Ingredient Chocolate Bark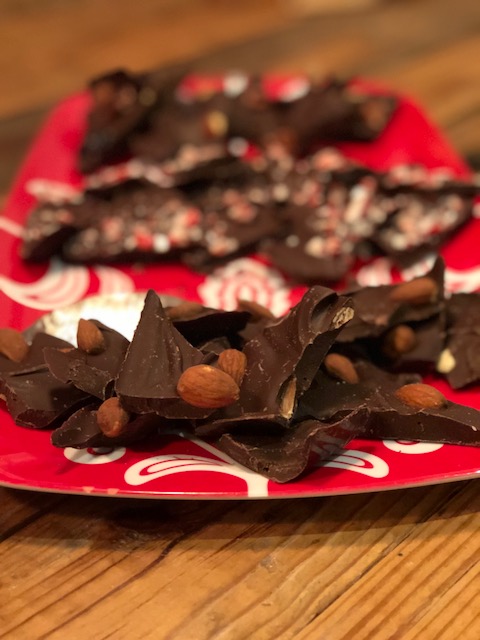 Need a quick and delicious homemade gift? Search no more - these two ingredients will put you in rock star status easier than you ever thought possible.
Ingredients
Setup
Your favorite non-dairy dark chocolate
Almonds
Directions
There are a couple of ways to melt your chocolate. Use a double boiler (or alternatively snugly fit a heat-proof bowl over a sauce pan with a few inches of water in it). Continually stir the chocolate until it melts. No need for it to be piping hot, just until it melts.
Or, place chocolate in glass bowl and warm in microwave for 30 seconds at a time. Stir and repeat until chocolate is melted, typically 2-3 minutes.
Pour chocolate in to a parchment paper lined pan, add almonds, or anything you'd like, place in fridge for several hours and remove. Break it up (save some for yourself!), package up the rest in a cute gift box or bag, smile and give!
NOTE
The topping options really are endless. Here are some ideas:
walnuts
pistachios
candied pecans
dried fruit
coconut shreds
vegan marshmallows and graham crackers (s'mores anyone?)
crushed candy canes
sea salt
How did this recipe work out?
Leave a Reply