Black Bean Meatballs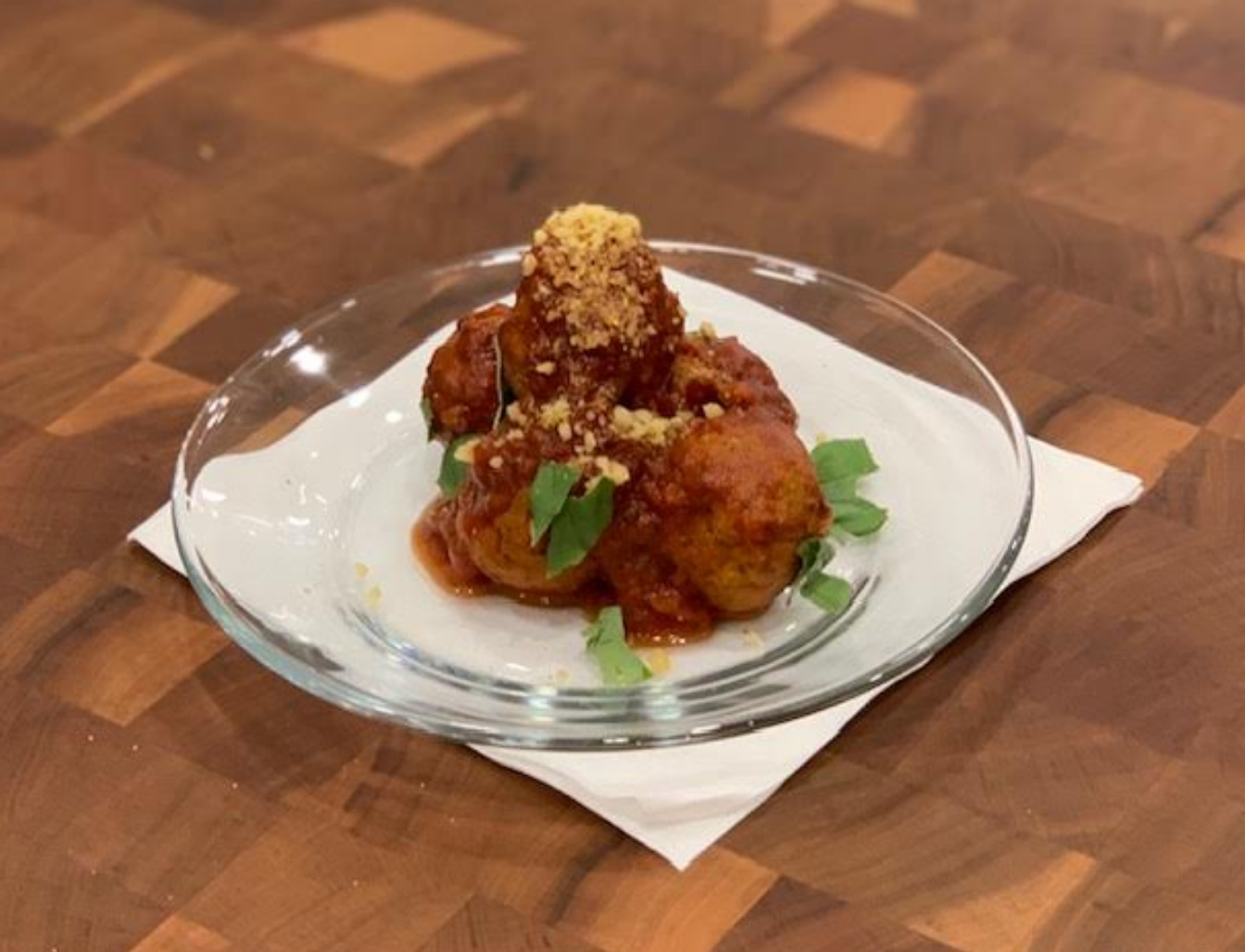 Ingredients
Setup
3 tablespoons ground flax seed
6 tablespoons water
2 1/2 cups whole rolled oats
2 14 oz cans of black beans, drained and rinsed
1/4 cup nutritional yeast
3 tablespoons tomato paste
3 tablespoons worcestershire sauce
1 1/2 tablespoons crushed fennel seeds
1 tablespoon granulated garlic
1 tablespoon onion powder
1 tablespoon dried basil
1/4-1/2 teaspoon red pepper flakes
salt + pepper to taste
Directions
In a small bowl or ramekin, combine the flax and the water. Whisk and allow to sit for about 10 minutes. It will thicken and act as your egg binder.
To a food processor add the oats and pulse until they are broken down a bit where they almost look like quick oats. Remove the oats and set aside. Add in the beans, 1/2 of the  oats, tomato paste, worcestershire, basil, garlic, onion, fennel, yeast, red pepper flakes, salt and pepper and finally the flax mixture.
Pulse until well incorporated, but not pureed. Transfer the mixture to a large mixing bowl and add several tablespoons of the remaining oats at a time, mixing well with your hands in between. If the mixture is sticking to your hands, add in more oats. If you are able to form a ball, do not add in any more.
Taste the mixture and adjust seasonings to your liking. Place mix in fridge to chill for 1 hour or up to overnight.
Preheat oven to 425 and line a baking sheet with  parchment paper, or use a Silpat mat. Pick off about 1 1/2" of the mix and roll into a ball. Repeat. Bake for 25-30 minutes, flipping (or rotating) halfway through.
The meatballs will firm up as they cool.
Optional - Top with vegan parmesan and fresh basil. The sauce I used is Trader Joe's Organic Spaghetti Sauce.
Makes 18-22
How did this recipe work out?
Leave a Reply