Chickpea Salad Sammie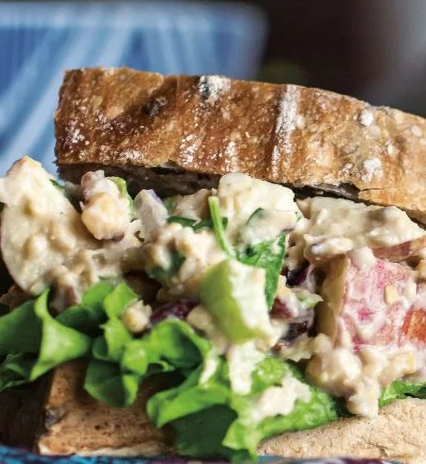 Try to not get addicted. I dare you.
Ingredients
Setup
1 14 oz can chickpeas, drained and rinsed
1 stalk of celery, diced
1/4 cup walnuts, chopped small
1/4 cup tahini paste
1 tablespoon dijon mustard (regular is also ok)
1/4 small red onion, diced
1 large dill pickle diced (or 2 tablespoons dill relish)
Heavy pinch of fresh ground pepper
pinch of salt


Directions
Mash the chickpeas with a potato masher, leaving some in tact. Fold in the rest of the ingredients and mix well with your hands.

Chill and allow flavors to develop.
For a tuna salad twist, tear up a sheet of nori and mix in well.
Tomato, onion,  greens and whole grain crusty bread to prepare. Yum!!

How did this recipe work out?
Leave a Reply