Coconut Fluff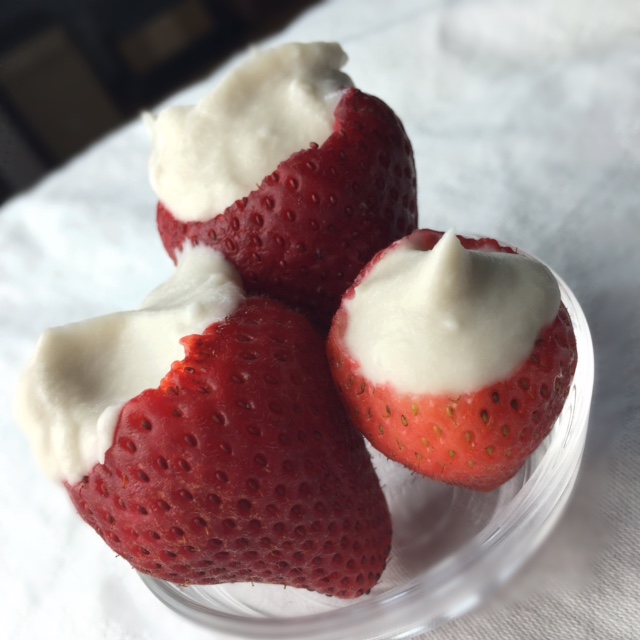 Thick and creamy coconut fluff in only two ingredients!
Ingredients
Setup
1 can of full fat coconut milk (I prefer Thai Kitchen), chilled over night
2 TBS powdered sugar
1 tsp vanilla extract (optional)
Directions
Chill a can of full fat coconut milk overnight in the fridge.  Careful not to tip the can, scrape off the hardened coconut cream that will form at the top of the can and place in a mixing bowl.  Beat the cream on high with a hand mixer for 30-45 seconds (until it begins to cream down). Add in the sugar and mix for another 30 seconds.  Add in the vanilla (if using) and continue to mix for a final 30 seconds. 
Hollow out strawberries and scoop fluff in.  Makes a great topping for a latte or anywhere else you'll use thick and fluffy cream.  Store in the fridge for up to a week in a sealed container - it will become firm again when chilled. 
How did this recipe work out?
Leave a Reply