Crap Free Tortilla Chips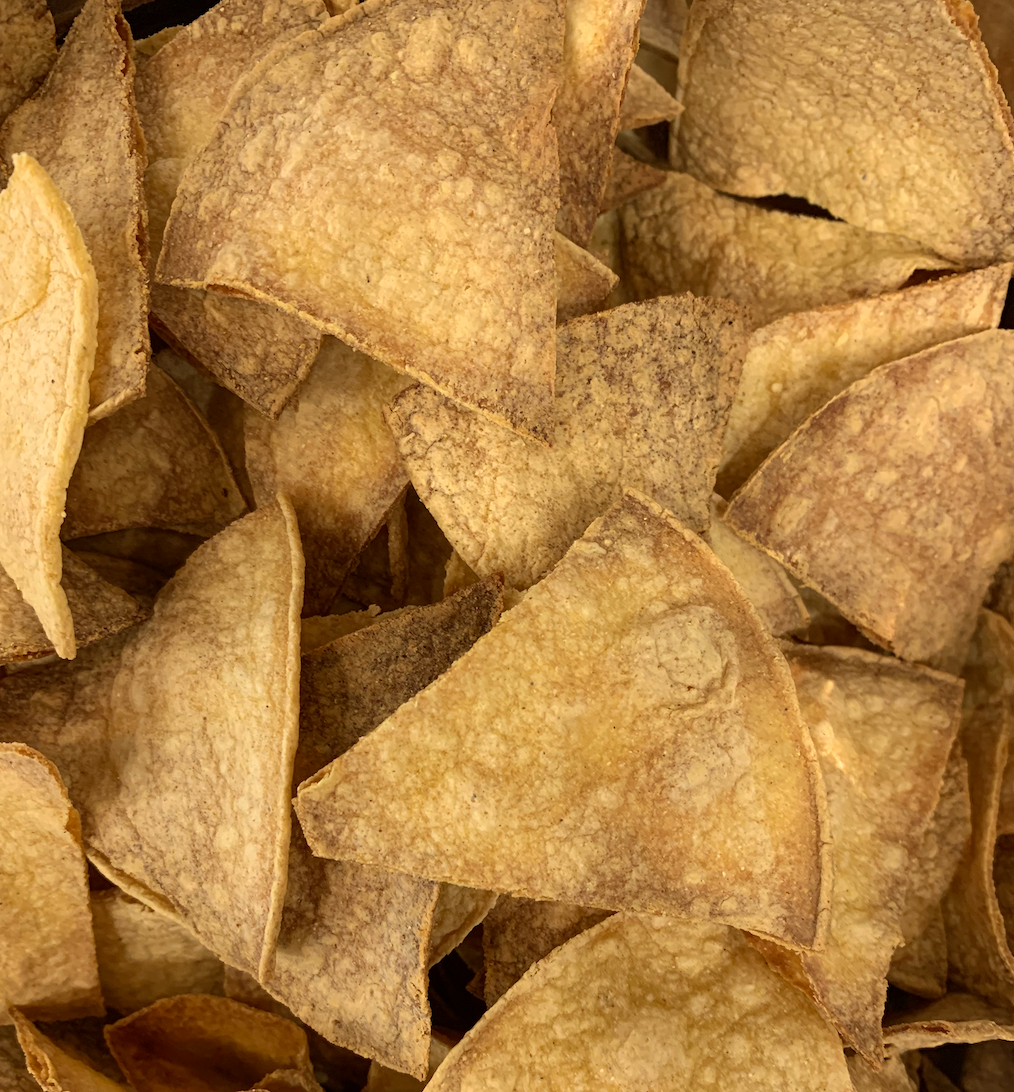 Stop buying crappy pre-packaged tortilla chips! Up your chip game by simply making these.
Ingredients
Setup
1 package of Corn tortillas
Directions
This was recently added to my YouTube series, "The Plant-based Quick Cooking Show". In the first minute you'll see that I have a hard time calling this a recipe as we're only using one ingredient.
____
OVEN: Pre-heat to 400 convection or 425 regular
AIR FRYER: Do nothing
Cut your corn tortillas into either triangles if you want a conventional chip, or heck, grab a cookie cutter and have a good time!
For oven baking, line a baking sheet with parchment paper and lay out your cut tortillas, careful to not overlap. bake for 11 -12 minutes convection or 14-15 minutes regular.
For air fryer - throw those suckers in there and at 400 bake for 8 minutes. 
I highly recommend you please watch the video as I explain how these times may change for two reasons - ovens are calibrated differently - your oven may run a few degrees cooler or hotter. And, tortilla chips are all a little different. Some are white, some yellow, some extra thin, etc etc. I address this and so much more.
All in all, find a tortilla that yields the best chip for you and stick with that.
Use these chips just like you would for any other tortilla chip: nachos, crumbled on taco soup, dipped into your cashew cheese, favorite guac, etc etc..
Here are more episodes of the Plant-based Quick Cooking Show; we hope you'll subscribe!
If you're interested in what air fryer I'm using or how I've outfitted my kitchen here's a list!
Video
How did this recipe work out?
Leave a Reply