Searching for recipies that include corn tortillas: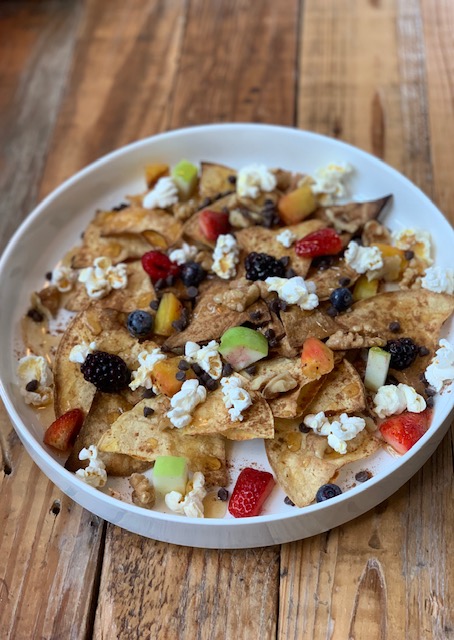 Nachos for dessert? Yes, please!Make a single batch just for you or take it to a party for everyone to share! This is a crowd pleaser satisfying everyone's sweet tooth while offering some pretty solid nutrition, too!
---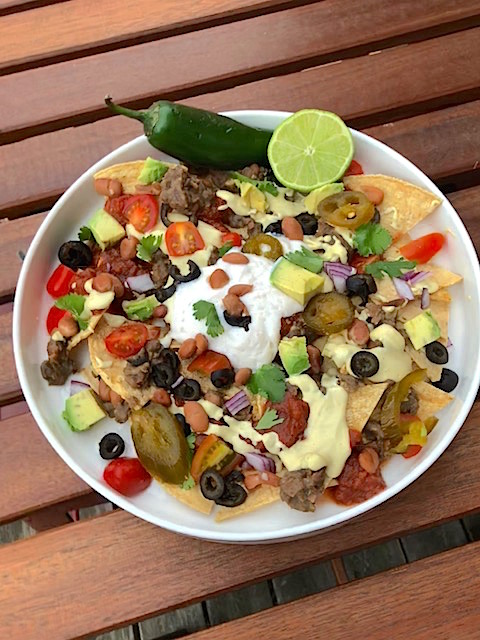 Just a big ol' heap of ooey-gooey messy delicious nachos that won't make you feel like crap later. Go team!
---