Searching for recipies that include beets: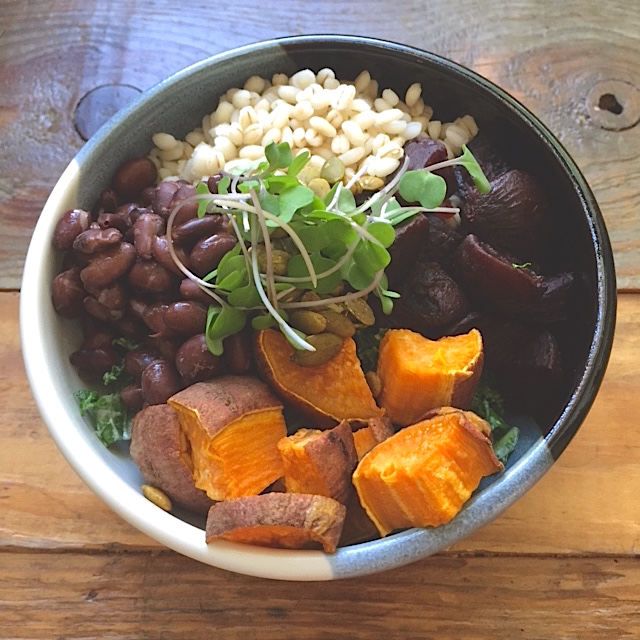 Bowls are back! (Did they every leave?) I dub bowls as "kitchen sink cooking". Autumn has arrived and let's take all the goodness the season has to offer and throw it in a bowl- whip up a tasty dressing and viola! Instant deliciousness that is interesting and nutritious!
---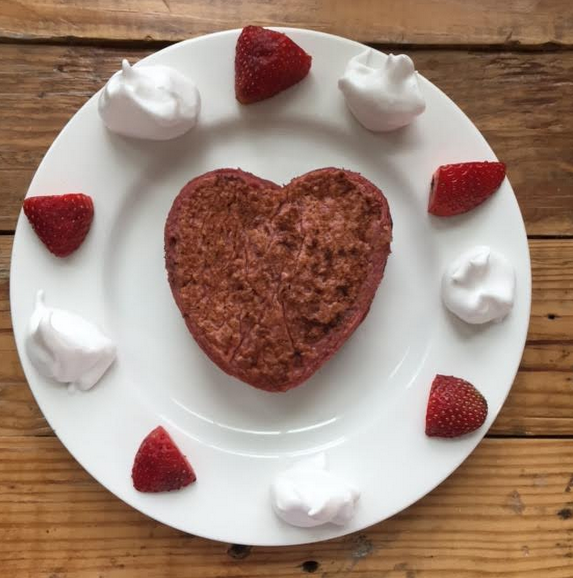 Sure these pancakes are cute; who doesn't like heart shaped food? And yes, they're pretty darn good for you, too - I've added date past for the sweetness, created a flax egg and there is no-oil! But the real kicker here is the BEETS! These little gems effortlessly increase levels of our nitric oxide...
---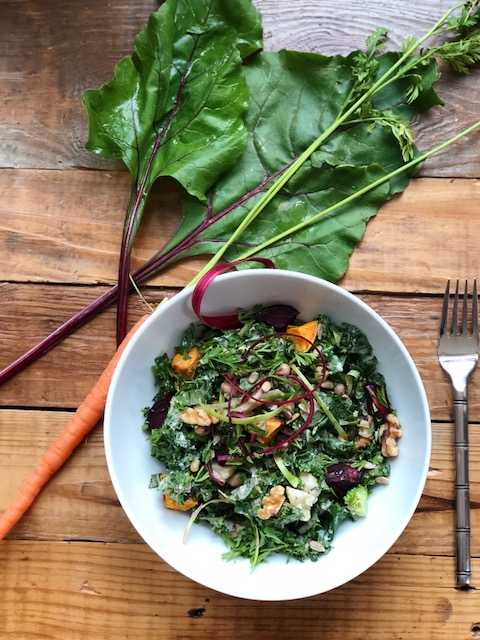 Wait! Don't throw that out! Let's cut down on waste by using the entire food and infuse even more nutrition into our meals. Did you know that carrot greens contain 6 times the vitamin C of the root and are a great source of potassium and calcium?! In this root to stem salad, we're using just about...
---