Creamy 4 Ingredient Oil-Free Walnut Pesto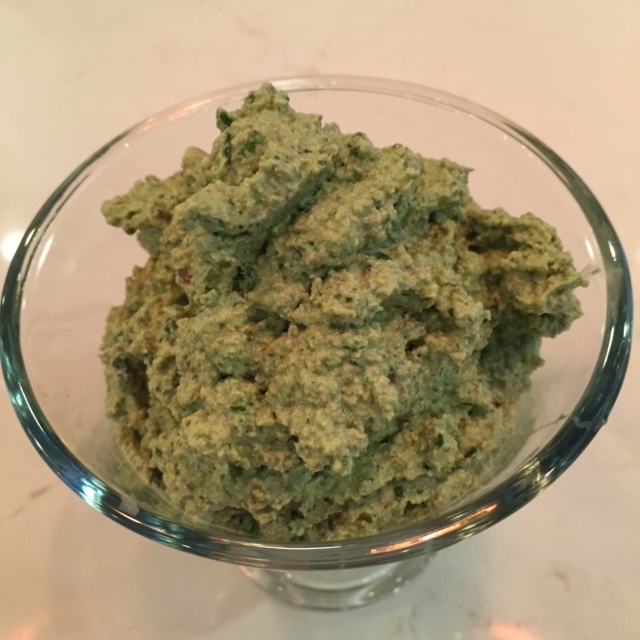 You want your pesto and you want it oil free, whaaaa...?
Done.  Take these 4 simple ingredients, give 'em a whirl and ta-da! creamy (I even heard the word 'decadent') fresh basil and walnut pesto you'll make again and again. Promise. 
Ingredients
Setup
1.5 C walnuts
10 fresh basil leaves (approx)
Juice of 1/2 lemon
1/2 tsp sea salt
water as needed
Directions
In a food processor, mix all ingredients well until mixture is nearly creamy (I like a little texture in there). To get things moving well, drizzle in water as needed.  This makes about 1 1/4 C and keeps well chilled for about a week in a sealed glass container.  Use on pizza, in pasta, on sweet potatoes or wherever else you can think of; you're the boss!
How did this recipe work out?
Leave a Reply