Creamy Mango and Goji Berry Dressing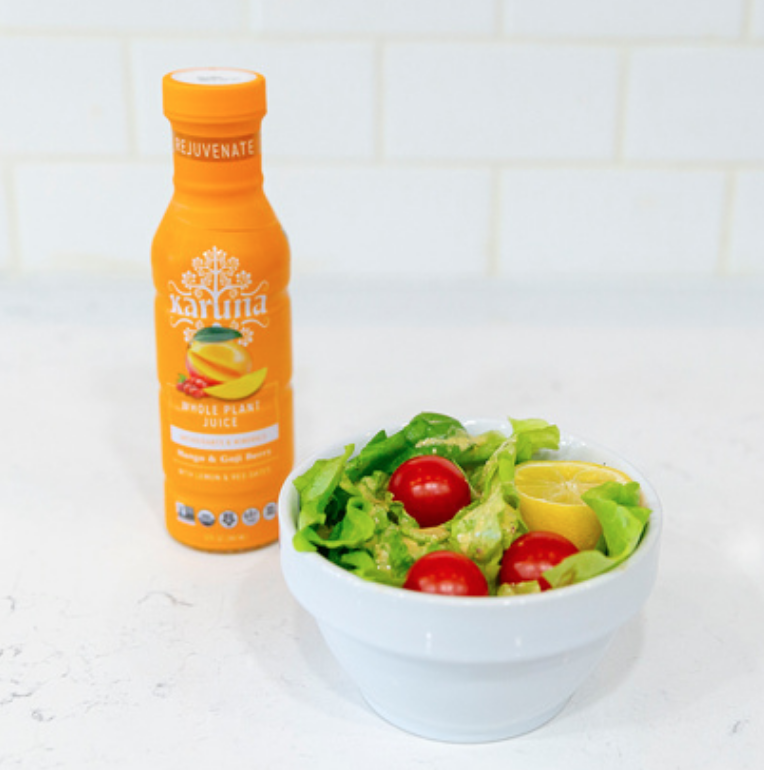 Karuna's Mango and Goji Berry juice is the perfect base for this summery salad dressing! Undertones of dill and a slight savory hint of miso round out this nutrient packed and delicious salad topper.
Ingredients
Setup
3/4 cup Karuna whole plant juice
1/4 cup hemp seed hearts
juice of 1/2 lemon
1 1/2 teaspoons light miso
1/2 teaspoon dried dill weed (or more to taste)
Directions
To a blender add all ingredients except the dill and blend until smooth. Add the dill and pulse a few more times. Taste and adjust to your palate. Transfer to a sealable container and refrigerate. It will thicken as it chills.
Video
How did this recipe work out?
Leave a Reply