Creamy Tahni Dressing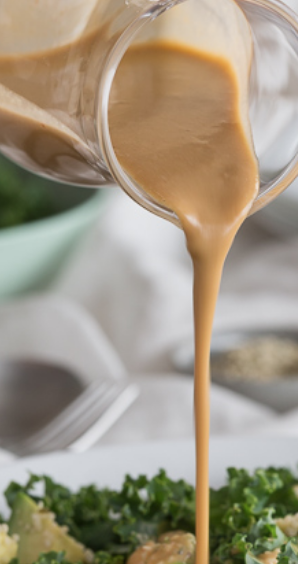 Creamy with a little bit of a bite - the perfect salad dressing and made for the Tahini Kale Salad.
Ingredients
Setup
1/4 cup tahini
3 garlic cloves
2 teaspoons balsamic vinegar
juice of 1/2 lemon
pinch of salt
Directions
Place all ingredients a blender and begin to blend. Drizzle in up to 1 cup of water and keep the blender going until creamy. It will thicken as it chills in the fridge.
How did this recipe work out?
Leave a Reply