Easy Black Bean Burger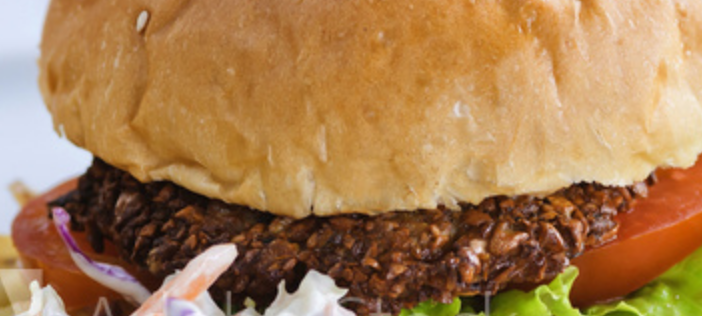 Intimidated by the thought of making a bean burger? Here's your Black Bean Burger 101. Easy. Tasty. Done.
Ingredients
Setup
2 14 oz cans of low sodium black beans, drained and liquid reserved
1 yellow onion, diced
8 oz mushrooms, any kind, diced
1 cup quick cooking oats
1/2 avocado
1 tablespoon smoked paprika
2 teaspoons chili powder
salt and fresh group pepper to taste
Directions
In a large preheated skillet, add the onions. Add a tablespoon of water at a time if there is stickage. Don't add too  much, you don't want to steam the onions, rather de-glaze. Once the onions are translucent and beginning to brown, add the mushrooms. When they have released all of their juices and have shrunk considerably, take them off the heat and transfer to a large bowl. Add the rest of the ingredients. If the mixture is very dry, add the bean juice a little at a time.
With your hands, a potato masher or a food processor, mix your burger mixture VERY WELL to the point where it begins to hold shape when you patty it up. Add seasonings to taste and patty up to about 3, or 3 1/2 inch round burgers. Place on a plate and refrigerate 30 minutes to overnight. (This step helps the burgers stay in-tact.)
To a heated skillet, add the burgers. Your heat should be set at about medium-high. Using your first two fingers, very softly press into the burgers a little divot. This will help with even cooking of the burgers.
Cooking should take about 10 minutes covered and turning once. Uncover and cook an additional minute on each side for a little crispiness.
Makes 6 burgers.
How did this recipe work out?
Leave a Reply