Lemon Tahini Dressing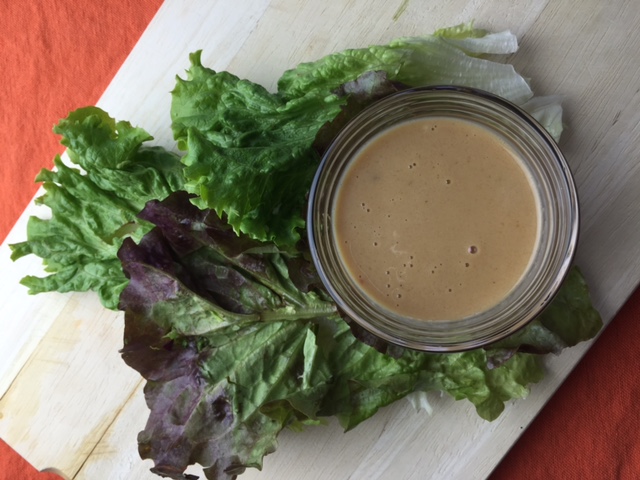 I played with calling this my Kitchen Sink Salad Dressing because I really did rummage around and started adding ingredients to a mason jar. I wasn't under any pressure, no deadlines looming, truthfully, I really just had greens that needed a bit of flavor. It's kind of neat what happens when you trust your instincts and don't mind failing (when you know in back of your mind, you won't).
Here's my challenge to you - use these ingredients, but don't measure a thing!  Print out the recipe and marker over the amounts used.  Taste and adjust as needed.  I'd love to hear what happens!
Ingredients
Setup
1/2 C tahini paste
1/4 C water
1 1/2 TBS maple syrup
1 TBS lemon juice
1/2 TBS tamari (or soy sauce)
1 tsp garlic powder
1/2 tsp red pepper flakes
Directions
Add all ingredients to a sealed container (like a mason jar) and shake vigorously. Use immediately or chill in fridge.
How did this recipe work out?
Leave a Reply