Oil-free Balsamic Brussles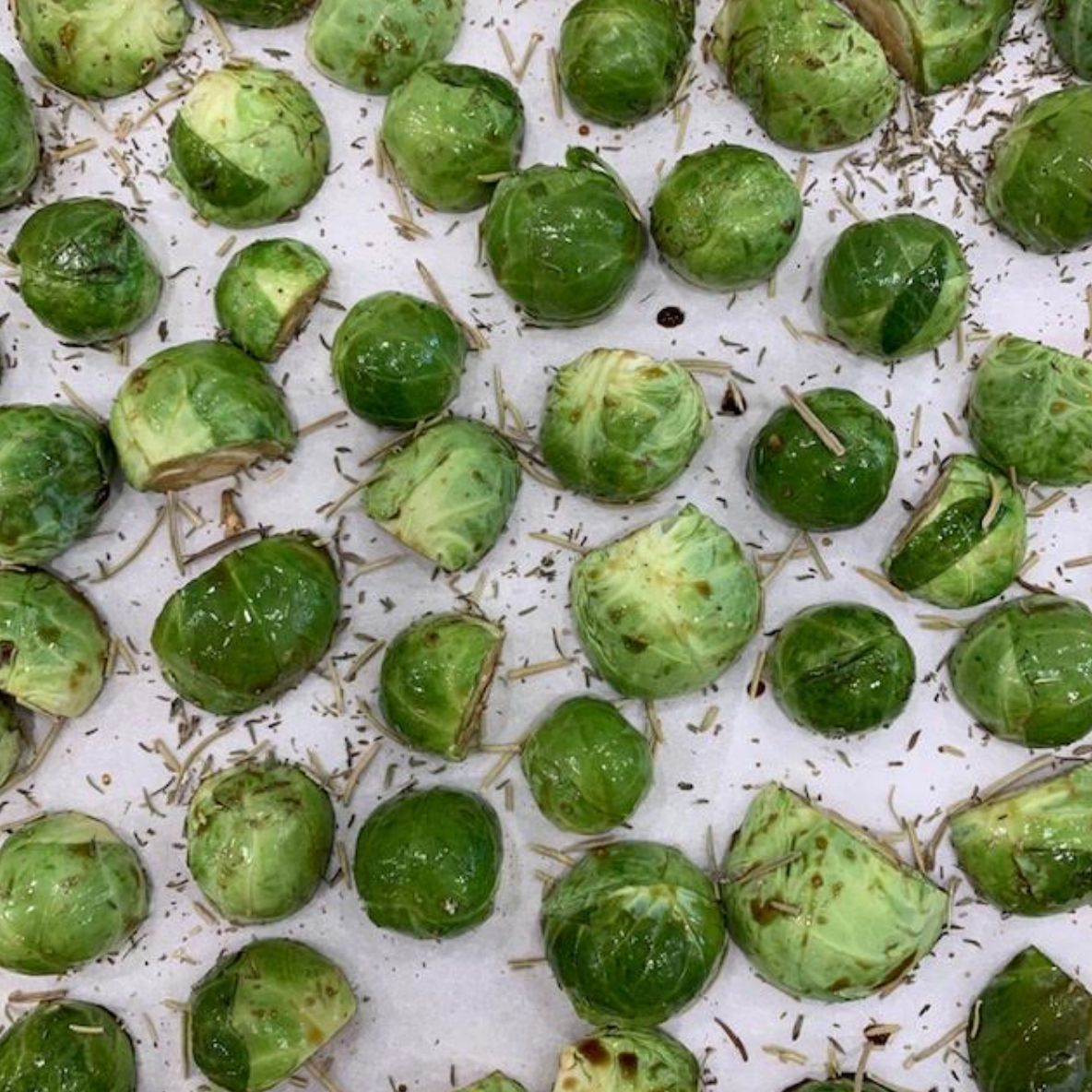 These cute little cabbage soak up the balsamic vinegar for bold flavor!
Ingredients
Setup
1 lb. Brussles sprouts
2 tablespoons balsamic vinegar
1 teaspoon thyme
1 teaspoon rosemary
salt +  freshly ground pepper
Directions
Preheat oven to 400-degrees F. Line a baking sheet with parchment paper.
Cut the ends off each sprout and if any of the little cabbages are larger than an inch, cut it in half.
Transfer them  to a large bowl and add the balsamic and herbs. Toss and place them on the pan, cut side down.
Cook for 20 minutes and in the last five minutes, switch the oven setting to convection if you have that option. If you do not, cook for a whole 25 minutes on the regular setting and broil for 30  seconds.
The Brussles soak up the balsamic and are very tasty!
How did this recipe work out?
Leave a Reply