Spicy Miso Maple Roasted Cauliflower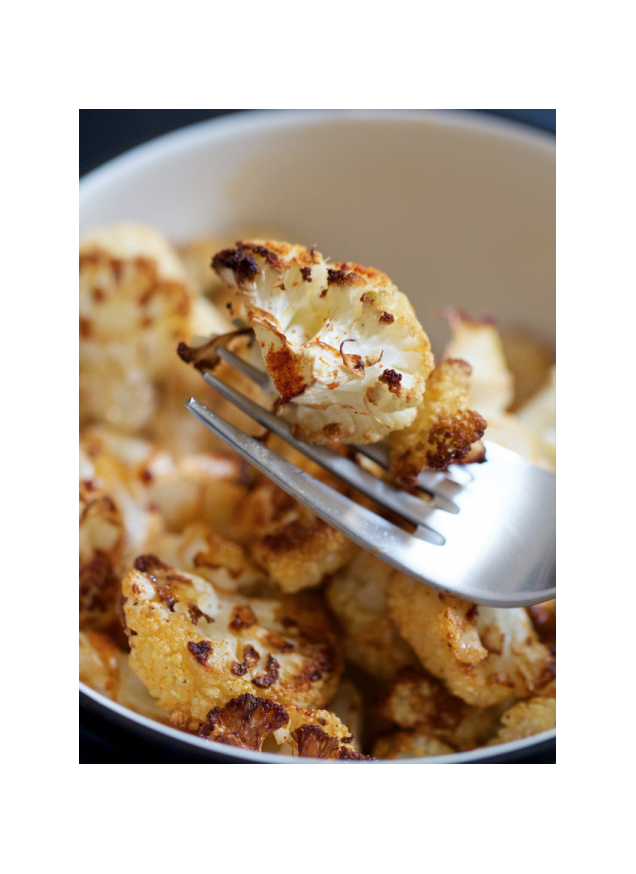 WHOA! Buttery - umami richness without any oil used on this perfectly roasted cauliflower. You'll love it!
Ingredients
Setup
1 head cauliflower, cut into large bite-sized pieces.
2 1/2 tablespoons maple syrup
2 tablespoons yellow miso
2 tablespoons coconut aminos
1 1/2 tablespoons rice vinegar
1 1/2 teaspoons hot sauce of choice (I used Cholula)
Directions
Preheat oven to 425-degrees.
Place the cut cauliflower in a large mixing bowl. In a small bowl, add the maple syrup, miso, aminos, vinegar and hot sauce. Whisk until there are no miso clumps.
Pour the sauce over the cauliflower. Toss to coat.
Transfer the cauliflower to a parchment lined baking sheet and bake for 40 minutes.
Cauliflower will be caramelized and yummy! Dare you to not eat the whole head!
Recipe adapted from the great people at Food52!
_______________

Some things happening at the Center for Plant-based Living:
1. Check out our latest classes: https://www.cpbl-stl.com/classes
2. To purchase some of the kitchen tools I use https://tinyurl.com/yyacj2cg
3. To subscribe to the weekly Plant-based Quick Cooking Show: https://www.youtube.com/channel/UCExWwoBh6fvdOgghkjh0U1A?
COMING SOON – Virtual Membership.
Thank you for your continued support!
Video
How did this recipe work out?
Leave a Reply