Tropical Fruit Parfait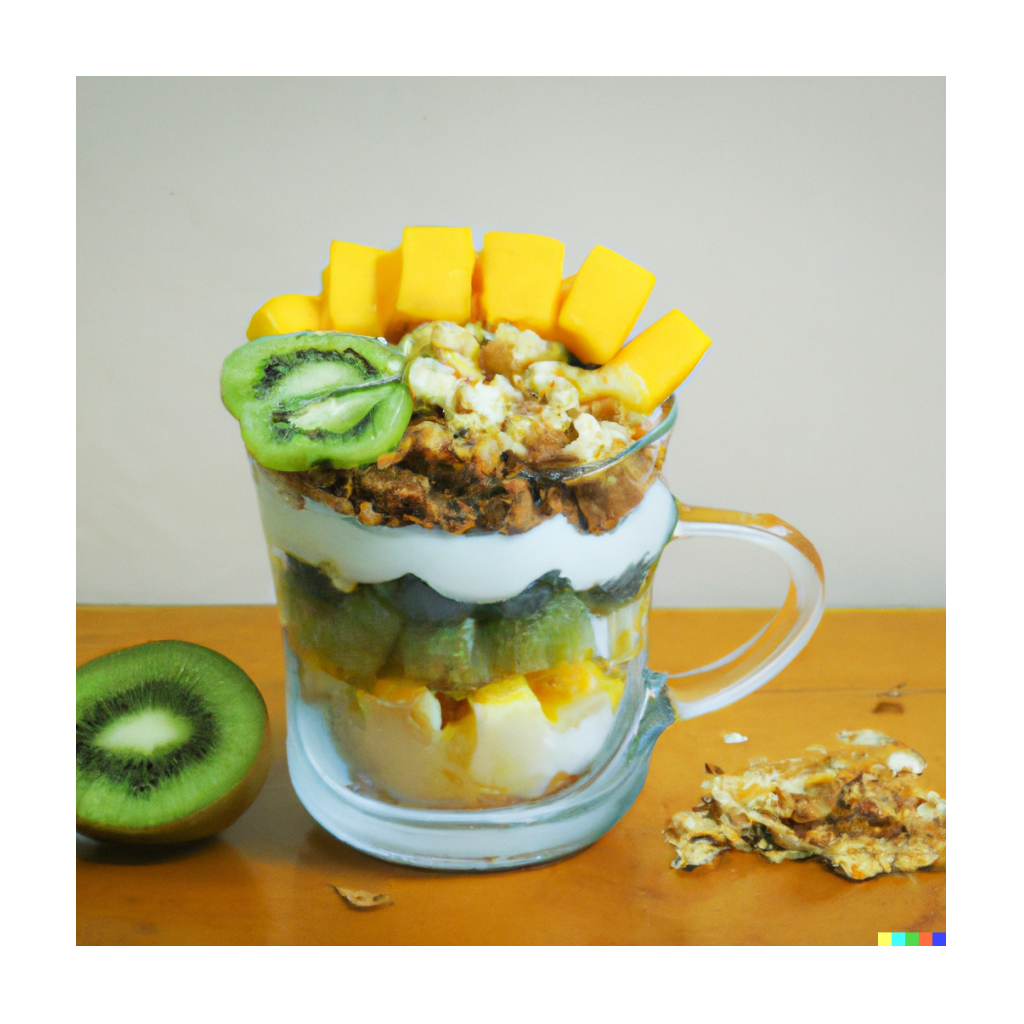 In honor of National Tropical Fruit Day, I have created this delicious parfait that highlights your favorite fruit. I've also incorporated my oil-free granola for a really nutrient-dense and REALLY YUMMY treat!
Ingredients
Setup
Directions
Honestly, this is hardly a recipe, but more like just inspiration to set up your own parfait bar either for yourself or for all your friends!
Grab a small jar, glass, sundae bowl - whatever! I like clear because the colors are so pretty (more on that here!).
Start by preparing your fruits. Wash them thoroughly and cut them into bite-sized pieces if needed. Set aside.
In a glass or a bowl, layer your parfait. Begin with a spoonful of yogurt at the bottom. Add a layer of mixed fresh fruits on top of the yogurt. Sprinkle a layer of Whole Grain Oil-free Granola on top.
Repeat the layers until you reach the top of the glass or bowl, ending with a final layer of yogurt.
Garnish with a few extra fruits or a sprinkle of granola on top. Serve immediately and enjoy!
Note: You can customize your parfait by adding nuts, coconut flakes, or chia seeds between the layers for extra texture and nutrition. Feel free to experiment with different combinations of fruits and yogurt flavors to suit your taste preferences.
###
Do you know about our STREAMING PLUS membership? 
Our membership is built like a streaming service - you get a full library of plant-based cooking classes to watch whenever you want. PLUS, you gain access to upcoming interactive virtual cooking classes and a monthly accountability group call.
As a member you get:
Complete library of all past virtual classes - stream them whenever you'd like!
Free access to upcoming virtual classes
Library of easy and quick recipes: 100 and growing
Access to private Facebook group
Monthly accountability check-in and support group Zoom call with Caryn
Quarterly "Ask the Doc" call with Dr. Jim Loomis, our Medical Director
A community of support
To learn more, please visit us here.
How did this recipe work out?
Leave a Reply