Vegan garlic buttah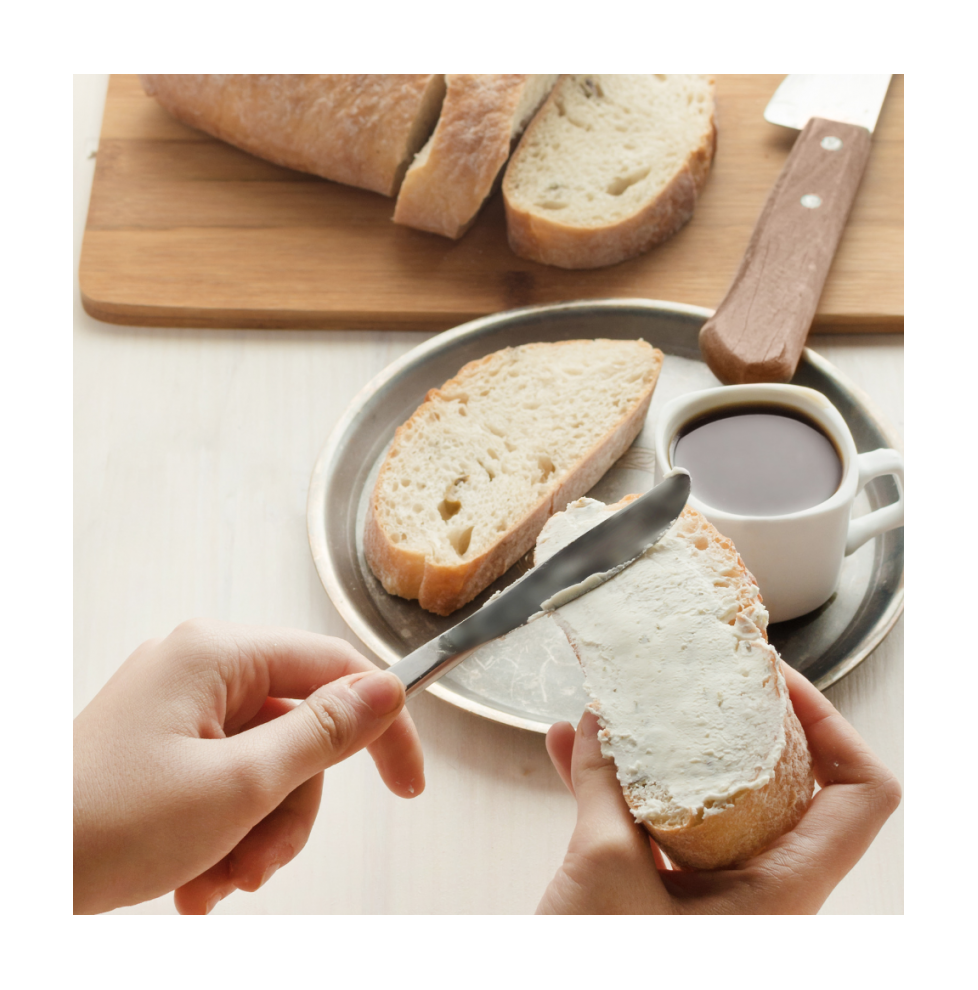 You will love this soft and creamy spreadable garlic plant-based (and oil-free) buttah! You're also getting a kick of fiber from the psyllium! Buttah that is good for you? Oh yes!!!
Ingredients
Setup
1 1/2 cup chopped cauliflower, steamed
1/2 cup dairy-free unsweetened milk beverage (I like oat)
1/3 cup raw cashews, soaked for 1 hour and drained
1 tablespoon phsyllium powder
1/4 teaspoon turmeric
1/2 teaspoon salt
1/4 teaspoon garlic powder (or more to taste)
Directions
To a small blender or using an immersion blender, blend all ingredients together until smooth and creamy. Use immediately or store in a sealed container and chill. Will keep for 5 days.
___
Some things happening at the Center for Plant-based Living:
1. Check out our latest classes: https://www.cpbl-stl.com/classes
2. To purchase some of the kitchen tools I use https://tinyurl.com/yyacj2cg
3. To subscribe to the weekly Plant-based Quick Cooking Show: https://www.youtube.com/channel/UCExWwoBh6fvdOgghkjh0U1A?
COMING SOON – Virtual Membership.
Thank you for your continued support!
Adapted from Cooking with Plants.
How did this recipe work out?
Leave a Reply