Vegetable Broth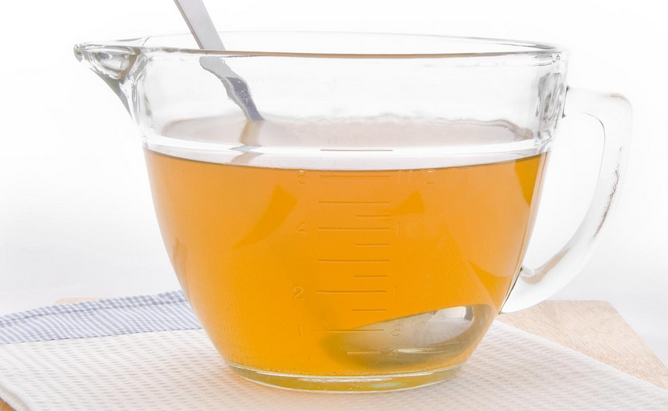 Why spend money on something you can literally make from scraps in your own kitchen? Your own personalized vegetable broth will also be free of additives and stabilizers that the shelf units need.
Ingredients
Setup
  3-5 carrots, peeled and roughly chopped
  3-4 stalks of celery, washed and roughly chopped
  2 white or yellow onions, roughly chopped
  4-5 cloves of garlic, peeled (whole)
  3 bay leaves
  handful of dried mushrooms
  1 leek, washed and chopped
  5-6 sun-dried tomatoes, not packed in oil
  1 hot chili pepper, de-seeded and roughly chopped
Directions
Pour 2 quarts of water into a large stock pot, just covering the vegetables. Bring to a boil, down to a simmer and allow to cook for about 90 minutes. Strain out the vegetables, cool, and store in freezer.
This is a great broth base for soups, stews, grains, etc. as it allows you ultimate control over the ingredients and adds another layer of immune boosting components.
NOTE: Stay from away cruciferous vegetables and adding a lot of stems from the greens as it will add a bitter flavor.
Unless you don't mind your broth turning purple, do not add red onion or purple cabbage to your broth. 
Makes 8 cups, or 16 one-half cup servings.
How did this recipe work out?
Leave a Reply