3-Ingredient Breakfast Cookie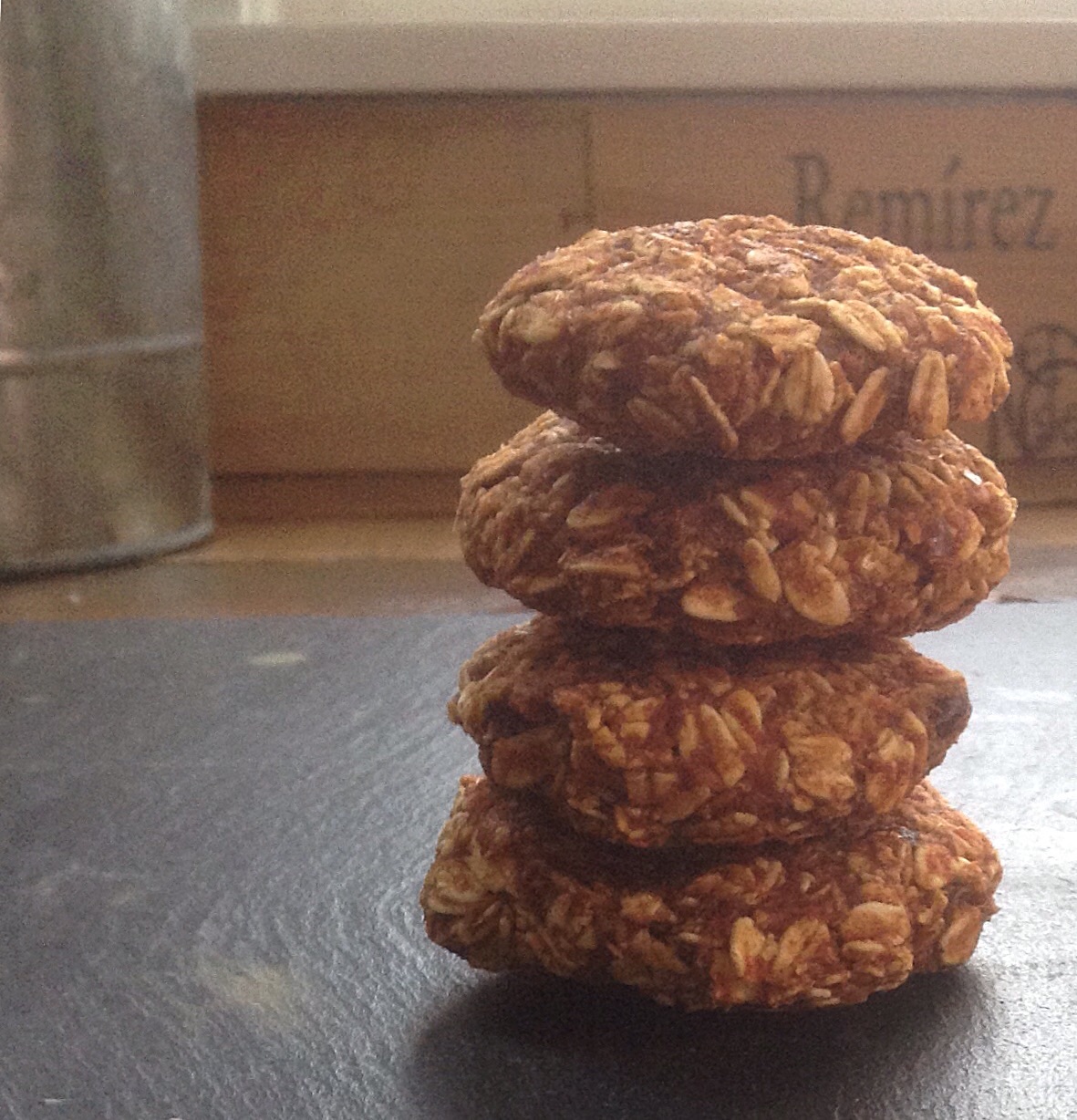 Get a jump on your snacking and nosh on these good-fer-you cookies as start your day.  Packed with oats (think oatmeal!), using dates as your sugar and binder, and a kick of allspice will wake you up sleepyhead! 
Ingredients
Setup
15 Medjool dates
1 1/2 C Old fashioned rolled oats
2 tsp ground allspice
Directions
Preheat your oven to 375.  In a large bowl, soak the dates in hot-warm water for 20 minutes.  As the water cools, fish through the water and begin to pit your dates.  Drain the water off and transfer the dates to a food processor.  Pulse the dates until they begin to get almost creamy.  I'll warn you this may get annoying as you'll be stopping a lot to scrape down the sides.  
Add in the oats and the allspice and continue to pulse a few more times.  You're just looking to integrate all of the ingredients. 
On a baking sheet lined with parchment paper, pick off about 1 1/2"-2" piece, roll in your hands and slightly press to form your cookie.  Bake for 10 minutes, flip and continue to bake for another 6-8 minutes. 
Allow the cookies to cool and they will become very firm.
Optional add ins:
dairy free chocolate chips
chopped walnuts
Video
How did this recipe work out?
Leave a Reply