Chocolate Ganache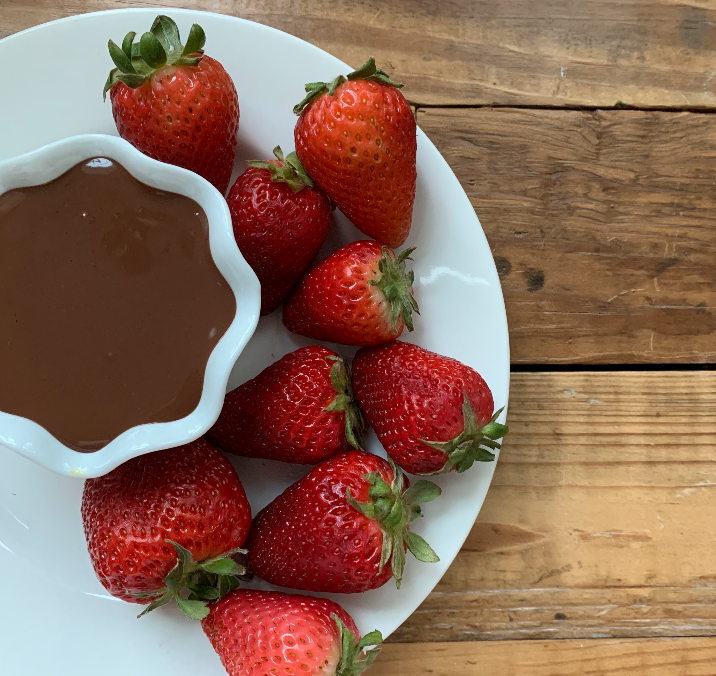 Show mom how SWEET she is and whip up this simple chocolate ganache that you can all enjoy!
Ingredients
Setup
7 ounces of dairy-free dark chocolate (60-72% chocolate mass)
14 ounces of full fat canned coconut milk
1/4 -1/2 teaspoon of vanilla extract
fresh fruit of your choice for dipping!
Directions
Heat the coconut milk over medium-high heat until it begins to simmer.
Meanwhile, cut the chocolate in small, uniform pieces and place it in a bowl. Pour the coconut milk over the chocolate and cover it for 5 minutes.
Whisk the chocolate softly until it melts completely and is very smooth. Add the vanilla and whisk again.
Transfer to a small bowl, dunk in the fruit and enjoy!
Serves 6
How did this recipe work out?
Leave a Reply