Chris's Kick A$$ Gravy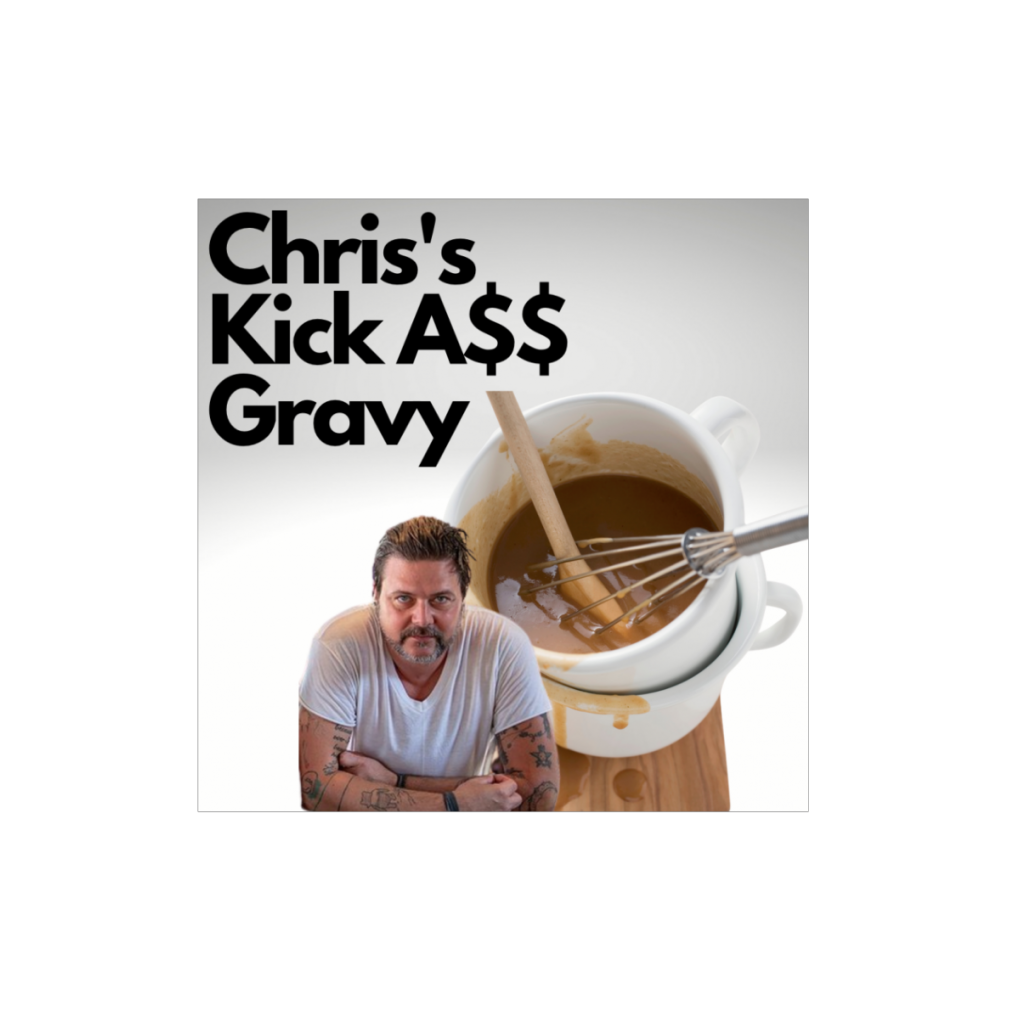 I invited my friend, Chef Chris Bertke, of the Vegan Deli and Butcher to join me in this week's PLANT-BASED QUICK COOKING SHOW and right before the very camera, he created this outstanding gravy. Please watch the video as the description here offers no exact ratios and you will have a much better understanding of how it comes together by watching Chris at work.
Ingredients
Setup
1/2 cup whole wheat flour
3 cups cold water
2 cups vegetable broth
2 tablespoons low sodium soy sauce -OR - tamari -OR- Bragg's liquid aminos -OR- coconut aminos
1 tablespoon each of: Italian seasoning blend, dried oregano, rosemary, nutritional yeast
sea salt
freshly ground black pepper
Directions
To a large sauce pan, add two cups of vegetable broth and slowly heat to warm.
Meanwhile, to a large skillet over medium heat, add the flour and and slowly drizzle in a cup of water at a time, continually slowly whisking to dissolve any clumps. This will take several minutes.
When you have a very smooth roux, add a tablespoon at a time to the broth and continue to whisk. In this recipe, Chris added a total of 10 tablespoons until he reached the consistency he wanted.
Add the spices and serve. It will thicken as it sits.
Check out our latest classes: https://www.cpbl-stl.com/classes
To purchase some of the kitchen tools I use here https://tinyurl.com/yyacj2cg
To subscribe to the weekly Plant-based Quick Cooking Show: https://www.youtube.com/channel/UCExWwoBh6fvdOgghkjh0U1A?
Thanks for all of your support!
Video
How did this recipe work out?
Leave a Reply