Creamy Sriracha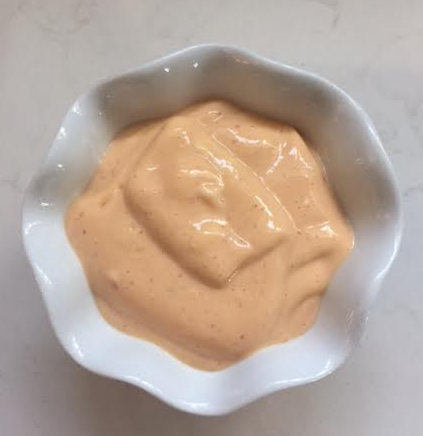 Ingredients
Setup
1 12 ounce package of soft silken tofu
1 tablespoon of sriracha (I prefer the Ninja Squirrel brand)
2 teaspoons of nutritional yeast flakes
pinch of sea salt
Directions
Blend all ingredients together in a blender until creamy. Adjust ingredient amounts to taste.
This is my new go-to condiment, the balance of the heat and the slight nutty/cheesiness from the nutritional yeast is perfect to spread (or dip) on nearly on any dish. Here are some examples:
On a veg burger
On a sweet potato
With roasted or steamed vegetables
In a burrito
Mixed in to a tofu egg scramble
On a veg pizza
on a spoon...
How did this recipe work out?
Leave a Reply