Curried Butternut Squash Soup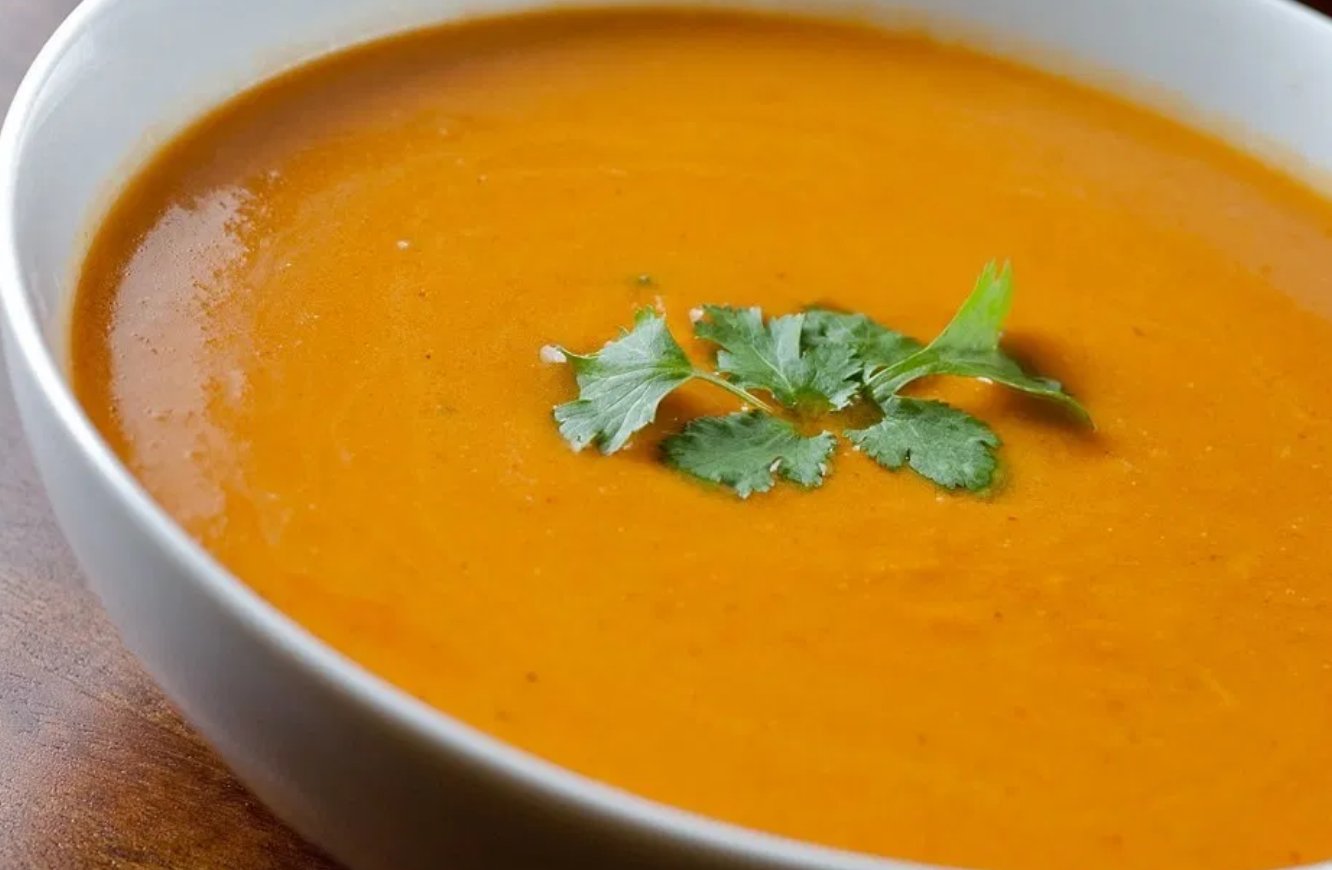 Creamy, coconutty soup with a hint of spice from your favorite curry. This has got cozy written all over it.
Ingredients
Setup
1-2 Tbsp vegetable broth
1 small yellow onion, diced
2 cloves garlic, minced
1 small butternut squash
1-2 tsp chili garlic paste
1 1/2 Tbsp curry powder
1/4 tsp ground cinnamon
1 14-ounce can light coconut milk
2 cups vegetable broth
2-3 Tbsp maple syrup
Salt and pepper to taste

FOR SERVING

Toasted pumpkin seeds
Fresh cilantro
Directions


1) Heat the oven to 400ºF.

2) Cut the squash in half, length-wise, and scoop out the seeds. Place on a baking sheet, cut side down. Roast the squash for 30-40 minutes, or until it's very soft and the skin starts to bubble. Remove from the oven and let cool. Peel away the skin.

3) Heat vegetable broth in a large pot over medium heat, add onion and garlic. Sauté for 2 minutes, stirring frequently.

4) Add salt, pepper, curry powder, chili paste and ground cinnamon. Stir to coat.

5) Add butternut squash, vegetable broth, and maple syrup and bring to a low boil over medium heat and then reduce heat to low, cover, and simmer for 15 minutes

6) Use an immersion blender, or transfer soup to a blender, and purée on high until creamy and smooth. If using a blender, return soup back to pot.

7) Taste and adjust seasonings, adding more curry powder, salt, or sweetener as needed. Continue cooking for a few more minutes over medium heat.

8) Serve garnished  with pumpkin seed and cilantro
Recipe courtesy of Jim Loomis, MD
How did this recipe work out?
Leave a Reply