Easy Marinara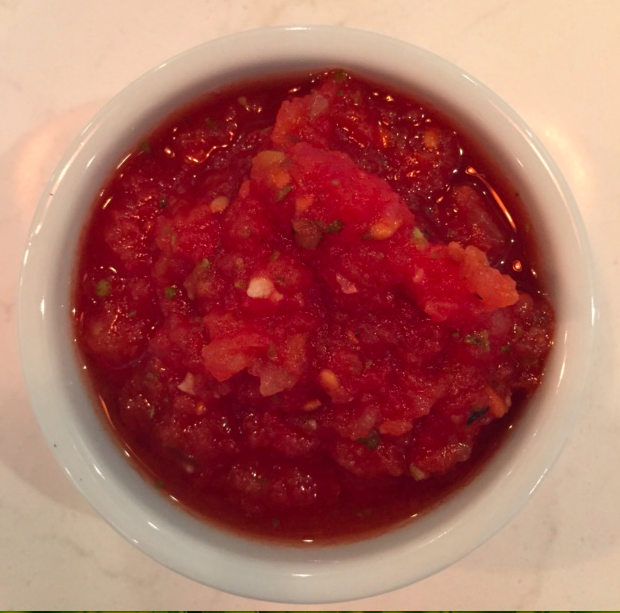 In this Easy Marinara, less is definitely more. The flavors are light, yet layered.  I think you'll be surprised.
Ingredients
Setup
1/2 yellow onion, chopped
2 cloves of garlic, diced
28 oz can of diced tomatoes (no salt added)
2 TBS balsamic vinegar
1 1/2 TBS dried oregano
salt/pepper to taste (optional)
Directions
In a small skillet over medium-high heat, add 2 tablespoons of water.  Let that get hot and add in the onion. Begin a quick saute and add water, a tablespoon at a time as the water evaporates. When the onion has softened and become translucent, add in the garlic. Continue to cook for another minute, continually stirring.
Turn off the heat and set skillet aside.
To a food processor, add the all the ingredients and give it 5-6 pulses. 
In a sauce pan and over low heat, add the tomato mixture and allow to simmer for 30-45 minutes uncovered as it will become thicker.
Serve right away or store in a sealed container in the refrigerator up to a week.
Serves 4
How did this recipe work out?
Leave a Reply