Easy Mini Pumpkin Mousse Fillo Shells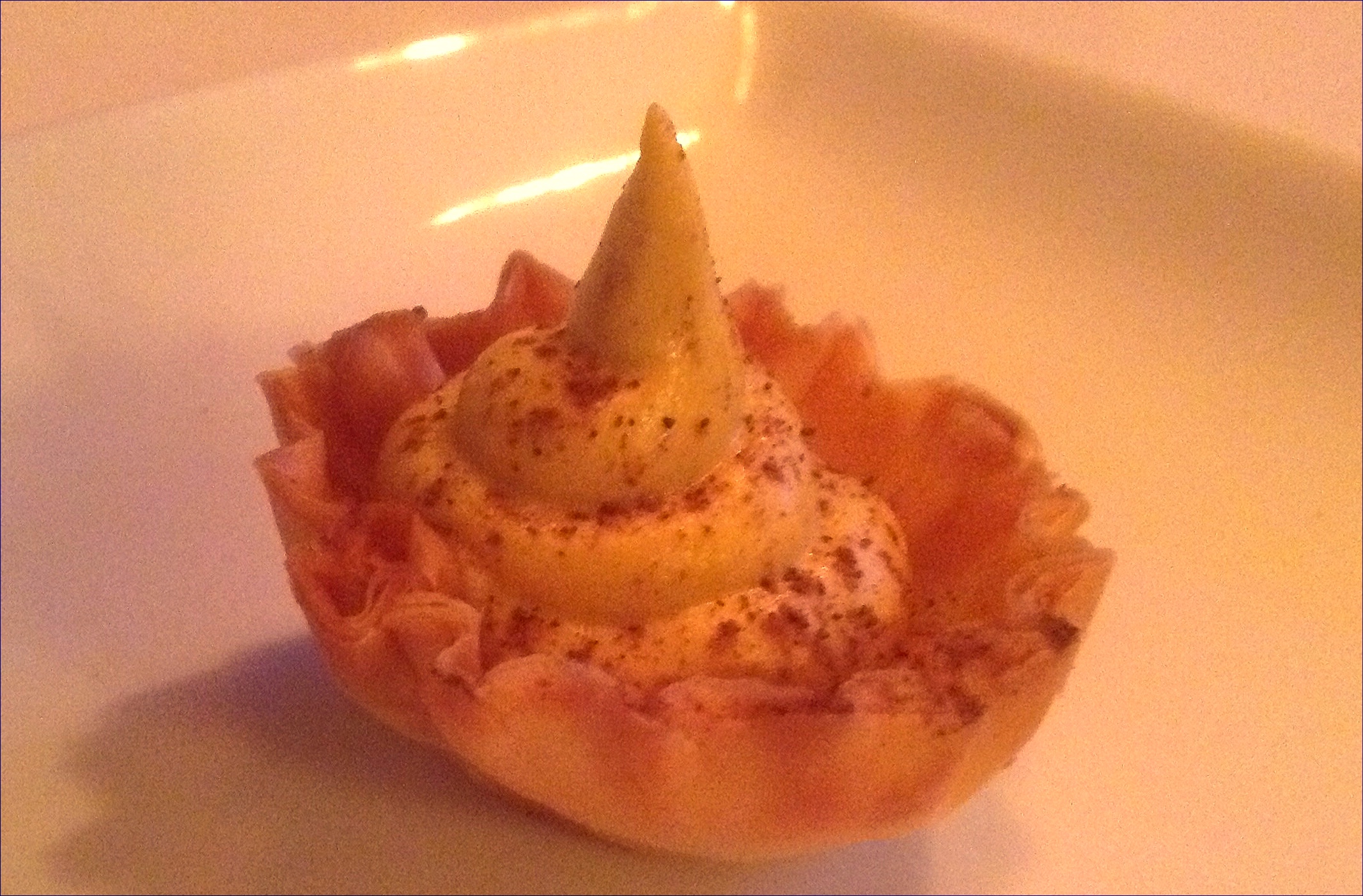 So, you're all sitting around the table in a food coma and here comes dessert! 
What the...?  I totally get wanting that pumpkin pie after a big ol' Thanksgiving dinner, plant-based or not, it's just American!  But, how about THIS year, you pass on the pie and pop a fillo filled mousse instead.  You probably only want that pumpkin taste, and this creamy cashew cream based pumpkin two-bite will give you that without the guilt.
Ingredients
Setup
3/4 C cashews, soaked in warm water for one hour
1/2 C pumpkin puree
2 TBS pumpkin pie spice, divided
1/2 TBS allspice
1 package mini fillo shells (15 ct.)
Directions
Preheat oven to 350.
Drain off the cashews, rinse and transfer to a blender.  Begin to blend cashews and slowly pour water in until you get a creamy thick paste.  Continue to blend and add in the pumpkin puree and half of the pumpkin pie spice. Taste and if you want a stronger pumpkin flavor, add another TBS of puree and at a tsp. at a time, more pumpkin pie spice. 
Place the fillo shells on a baking sheet and bake for 10 minutes.  Remove from oven and allow to cool. 
Shake the remaining pumpkin pie spice on each of the cooled shells.  Transfer the filling from the blender to a pastry bag or a Ziploc bag.  If using a Ziploc, using a scissors, cut a 1/8" approx. corner off the bag and pipe mixture into shells. 
Top with allspice and refrigerate for an hour. Serve chilled. 
How did this recipe work out?
Leave a Reply