Guilt-free Spinach Artichoke Dip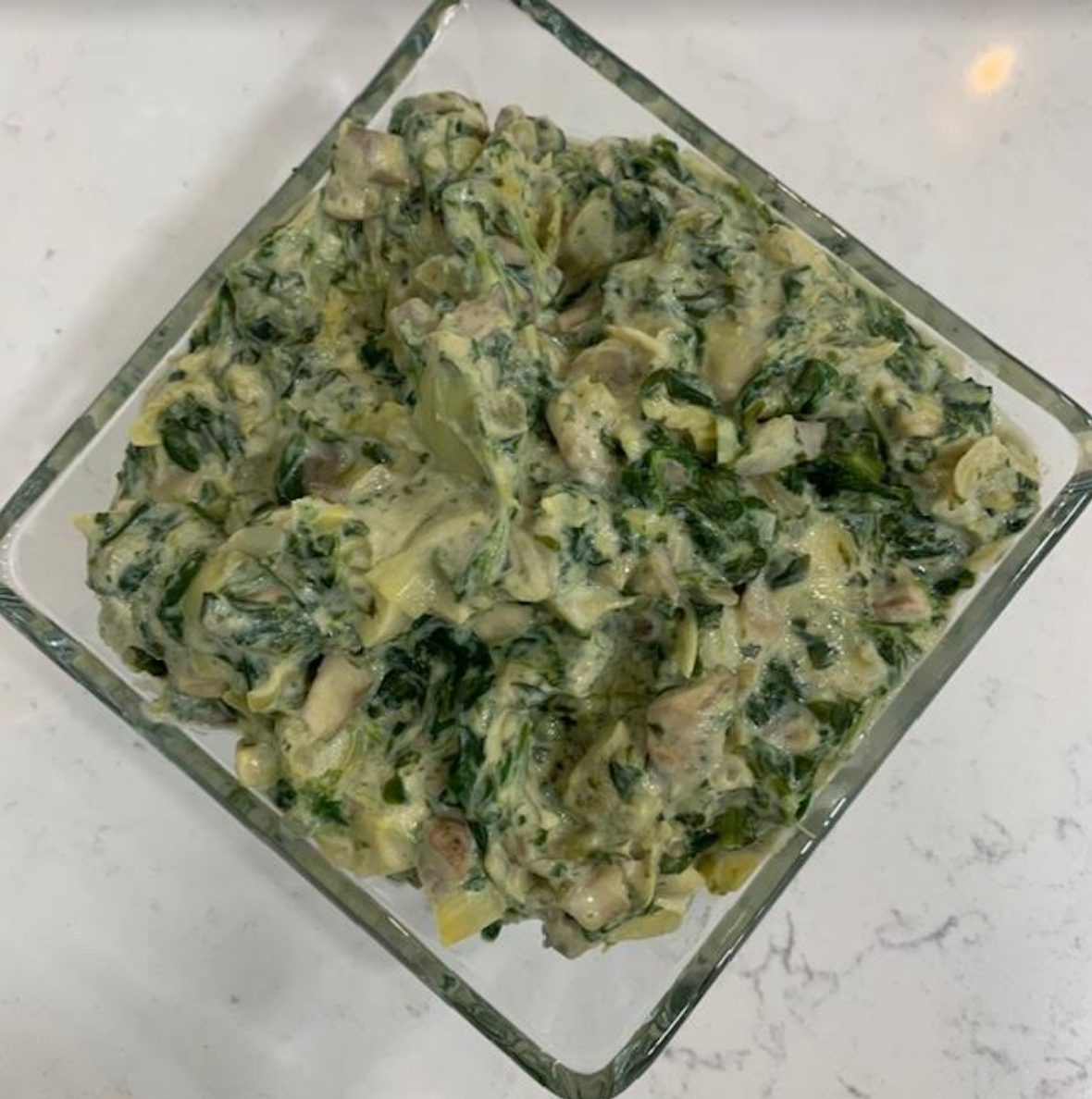 No fake cheeses. No heavy cashews. Just packed with spinach, artichokes and mushrooms, tofu and aromatics!
Ingredients
Setup
1/2 yellow onion, minced
2-3 garlic cloves, minced
8 oz mushrooms, chopped small
9 oz frozen chopped spinach, defrosted
14 oz can of artichoke hearts, roughly chopped
salt and pepper to taste
1 12.3 oz. package of light firm silken tofu
1/4 cup nutritional yeast
juice of 1/2 lemon
1 teaspoon of mild/white miso paste
Directions
Bring a large skillet to high heat and add the onion. Add a tablespoon of water as needed to deglaze. Once the onion is soft, add the garlic. After about 45 seconds, add the mushrooms. Soon they will begin to release their juices and now add your spinach and artichokes. Allow the mixture to cook and the liquid to evaporate. Season with salt and pepper to taste.
Meanwhile, to a blender, add the tofu, nutritional yeast, lemon juice and miso. Blend until creamy. Add to the vegetable mixture and stir well. Adjust flavors by adding or pepper or yeast.
Transfer to a serving dish. Sprinkle with parmesan if you like. Serve hot.
And watch how Michelle Russo and I put this together on her new series, THE DIME SERIES!
Save time shopping!
Here are some tried and true kitchen wares that I really like!
How did this recipe work out?
Leave a Reply