Tzatziki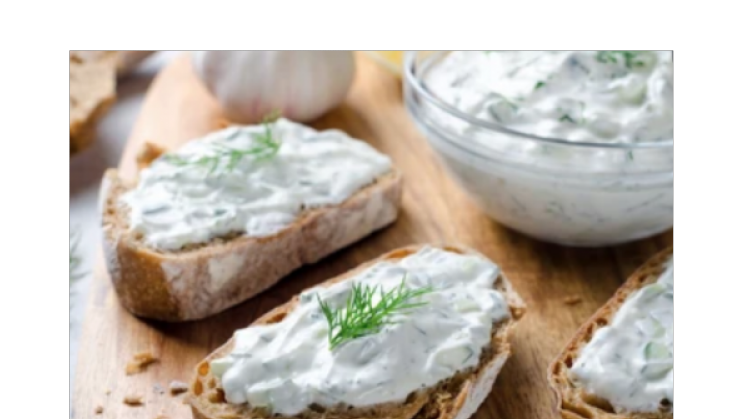 Creamy, light and a pop of dill - just like tzatziki should be! Spread, drizzle, or use it as a dip!
Ingredients
Setup
1/2 of a large cucumber, unpeeled
1 1/2 cups vegan plain full-fat Greek yogurt (I like Kite Hill)
2 large garlic cloves, pressed and finely minced
1 tablespoon red wine vinegar
1/2 teaspoon salt
1 tablespoon minced fresh dill
Directions
Grate the cucumber and drain through a fine mesh sieve overnight in the fridge.
Combine the yogurt, garlic, vinegar, and salt in a large bowl. Cover and refrigerate overnight.
Transfer the grated cucumber and fresh dill to the yogurt mixture and stir to combine.
________________________
Become a Member! 
Our membership, The Center for Plant-based Living Virtual Community Support Club, is active!! At only $30/month you will receive:
All virtual monthly cooking classes
Complete library of past virtual cooking classes + all recipes (located in the private Facebook group)
Access to private Facebook group
Monthly accountability check-in and support group Zoom call
20% off all virtual multi-week programming
Check our website  for more information.
How did this recipe work out?
Leave a Reply