Awesome No Bake Cookies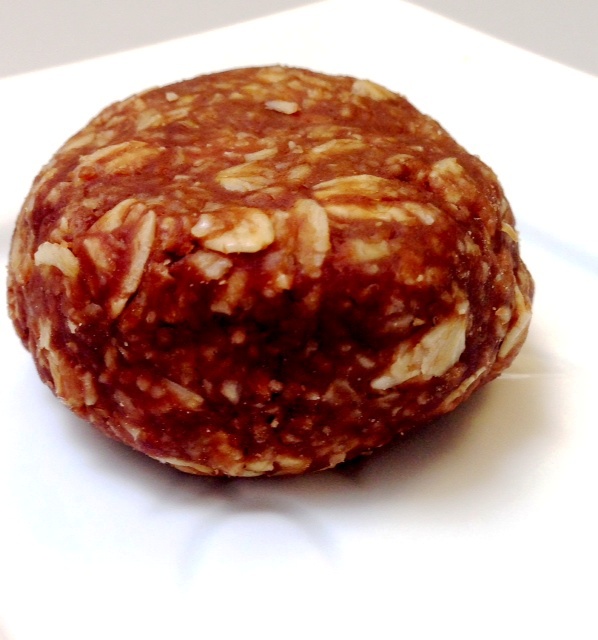 Ooohh... you're a hot shot tri-athelete? (I say that with envy)
Ooohh... you're a house-wife with a slew of kids pulling you in 100 different directions?
Ooohh... you're a student who needs to fuel those brain cells you keep partying away?
Ooohh... you're just a kid and want a damn cookie
OK, you get it, whether you are swim, bike, running around the globe or just busy growing up (or keeping up), you need fuel.  Here's a not so over the top sweet/portable/easy bit of energy that will keep you going...in record speed.
Ingredients
Setup
¾ C brown rice syrup
¼ C cocoa powder
1/3 C coconut oil
½ C coconut milk beverage
1 C peanut butter (or any nut butter)
5 C old fashioned oats
1 TBS flax seed meal
1 TBS vanilla extract
Sea salt to taste
Directions
In a large and deep sauce pan, bring the brown rice syrup through the milk beverage to a slow rolling boil and down to a simmer.  Allow to simmer for about three minutes.  Remove from the heat and add in the nut butter, oats, flax seed, vanilla and a scant of salt. Stir with a large sturdy wooden spoon until the mixture is well incorporated and then scoop up tablespoons of the mixture and place on a non-stick cookie sheet.  Cool in fridge for 30-45 minutes, or until you cannot stand it anymore and need a cookie. 
Video
How did this recipe work out?
Leave a Reply