Buffalo Cauliflower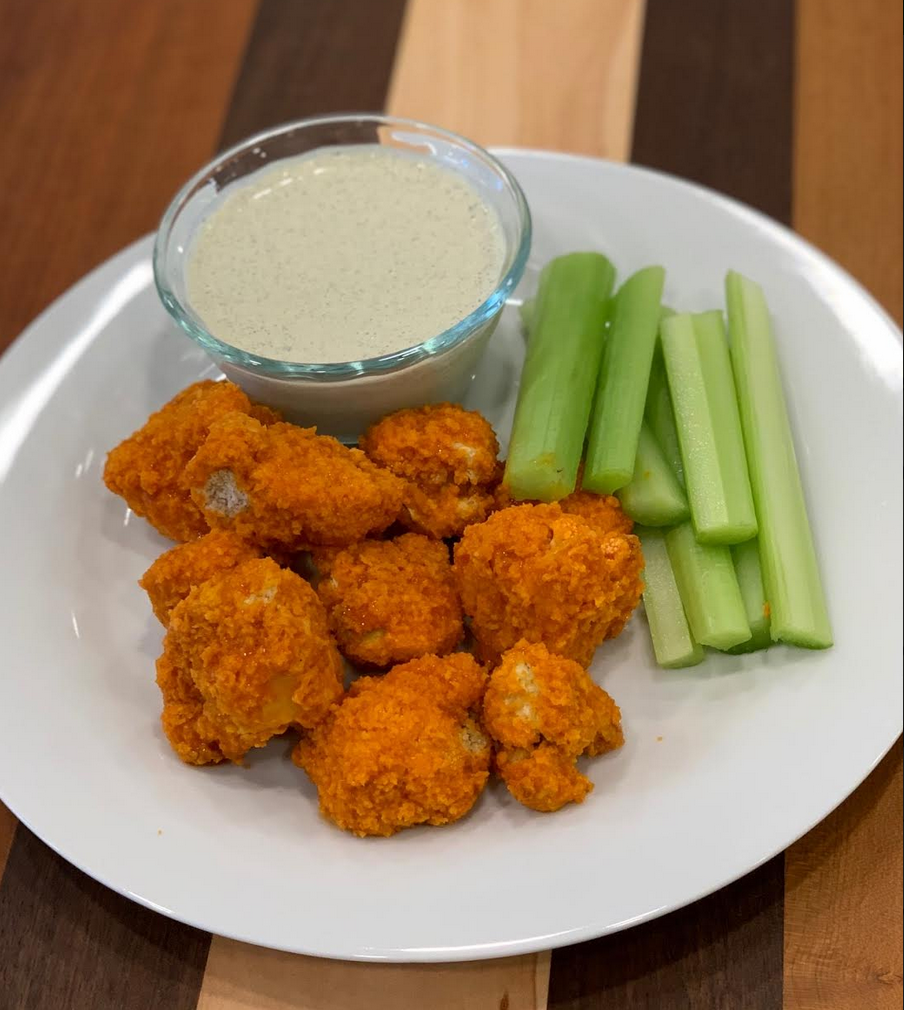 In only 5 ingredients you have America's favorite appetizer. Healthified.
Ingredients
Setup
1 head of cauliflower, cut or broken into bite-sized florets
2 cups of un-sweetened plant-based milk beverage, divided
2 cups of flour of your choosing, divided
2 cups of breadcrumbs of your choosing (I like panko for added crispiness), divided
1 cup of buffalo hot sauce of your choosing
Directions
Pre-heat your oven to 400 or 375-convection.
Line a baking sheet with parchment paper.
Fill three bowls, each with 1 cup of the milk, flour and bread crumbs.
Dip each floret into the milk, then the flour, back to the milk and finally into the bread crumbs.
Add more of each into the bowls as needed.
Place on baking sheet and bake for 20-25 minutes, until they begin to brown.
Remove cauliflower and transfer to a large bowl. Add the sauce, toss and eat immediately.
I like to dip each "wing" into my Heart Hemp Ranch.
How did this recipe work out?
Leave a Reply