Cauli-tots (air-fryer and oven)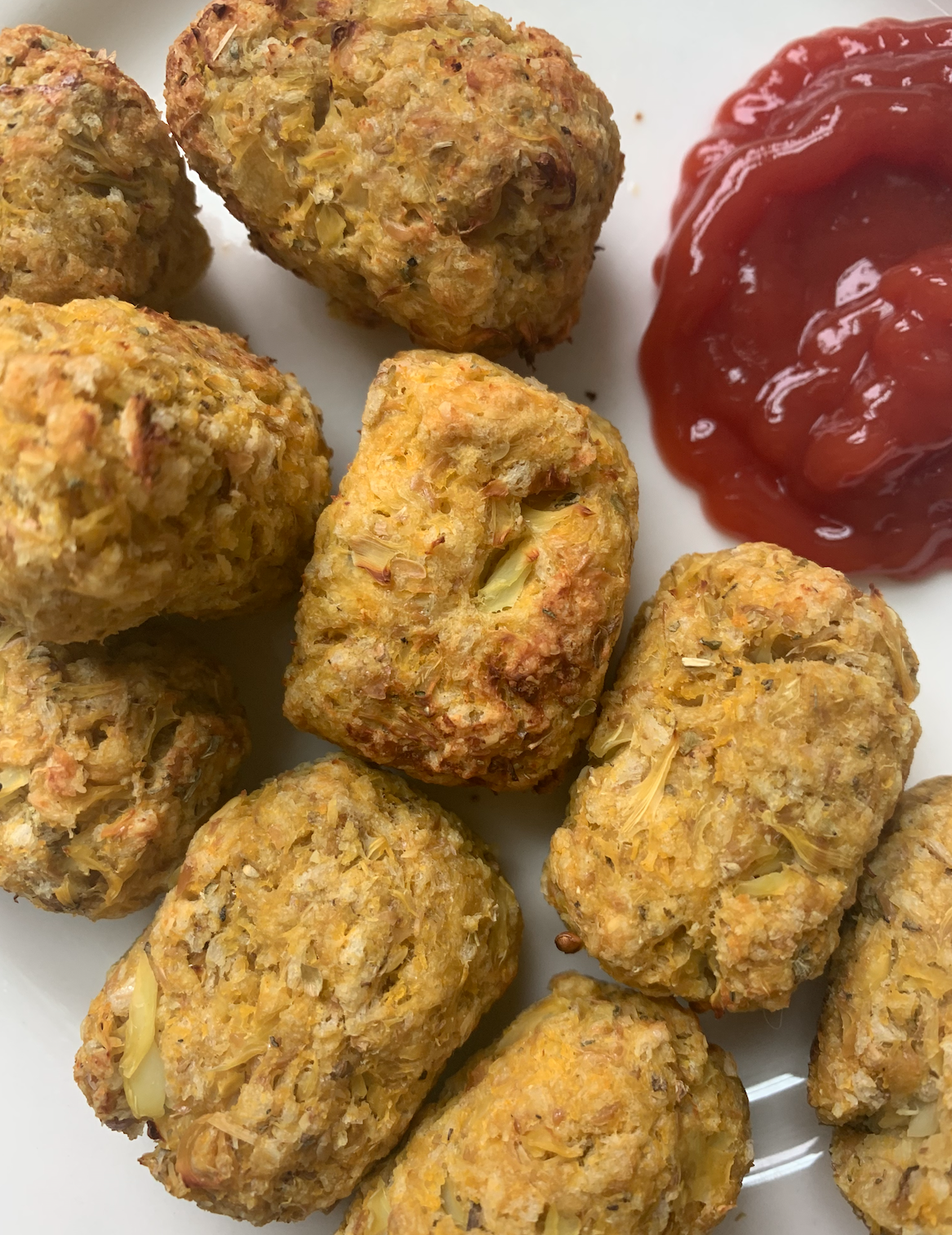 Perfect for little hands (ok, big ones, too!), these kid-friendly Cauli-tots will be a huge hit for your babies who love to play with their food!
Ingredients
Setup
1 1/2 tablespoons ground flax
1/4 cup water
1 large head of cauliflower
3/4 cup nutritional yeast
1 cup panko bread crumbs
1 1/2 teaspoons dried oregano
1  teaspoon garlic powder
1 teaspoon onion powder
pinch of salt and pepper
Directions
in a small bowl, mix the flax and water and set aside for at least 5 minutes. It will thicken up and become your "egg" binder.
Cut the cauliflower to large bite sized pieces and steam for 8 - 10 minutes. You don't want it too soft.
Transfer the cauliflower to a food processor and pulse until it looks like rice. Do not puree.
Pour the cauliflower "rice" in to a clean kitchen towel and squeeze hard. (you may have to wait a few minutes as the rice will be hot). Get as much water out as you can.
Dump the cauliflower into a large mixing bowl and add the rest of the ingredients. Mix well with your hands and mold into tater tot shape. You should get 14-16.
Oven: Preheat to 425, line a baking sheet with parchment paper and bake for 15 minutes.
Air fryer: bake for 9 minutes at 370.
Will keep well in a sealed container in the fridge for 5 days.
You can use this link to purchase some of the things I use in my recipes and in the Center for Plant-based Living.
Video
How did this recipe work out?
Leave a Reply