Cheesy Pumpkin Kale Chips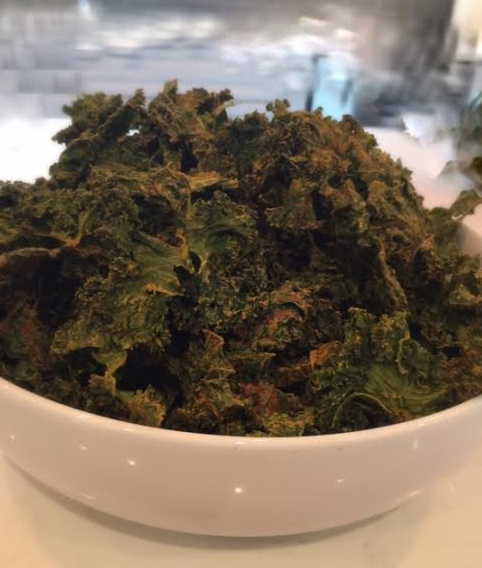 It's no secret that making kale chips is a labor of love, so when National Kale Day falls in the unofficial month of all things pumpkin, let the labor begin! 
This is a large batch recipe. Kale is inexpensive and the dressing is easy to make, however because they do take such a long time to make, you might as well knock out several batches at once. I'd like to be able to tell you they will last for weeks and perhaps they really will in a sealed container, but have you ever known kale chips to last much more than the blink of an eye?
Ingredients
Setup
4 C curly kale
2 C cashews, soaked for an hour and drained*
1/2 C pumpkin pie puree (canned is fine)
4 TBS nutritional yeast flakes, divided
1 tsp onion powder
1 tsp garlic powder
1/2 tsp sea salt
1/-4-1/2 C warm water
pumpkin pie spice to taste
Directions
Preheat oven to 275-degrees F.
De-stem and wash the kale. (Here is a great 15-second video on how to de-stem the kale). Pat the kale very dry as the dressing will not stick if it still wet. Tear into large pieces and place in a big mixing bowl.
Add the cashews, pumpkin pie puree, 2 TBS of the nutritional yeast, onion and garlic powders and sea salt to the blender. Begin to blend and slowly add in the water until it begins to move and eventually becomes very creamy.
Add this to the kale and massage the dressing into each leaf. Add the remaining nutritional yeast and massage that in as well.
On a parchment paper lined baking sheet, carefully place each leaf and do not allow them to touch one an other, this will not allow them to become crispy.Bake for 20 minutes. Flip each kale chip and bake for another 20 minutes. Transfer to a large bowl/ or platter and sprinkle with pumpkin pie spice to taste.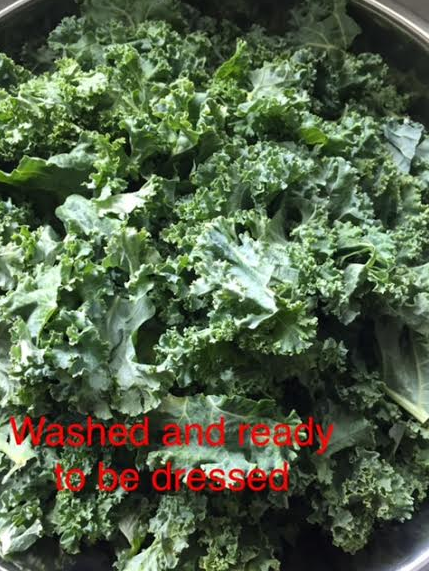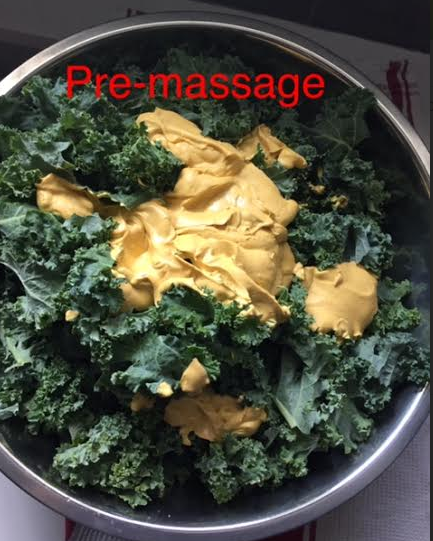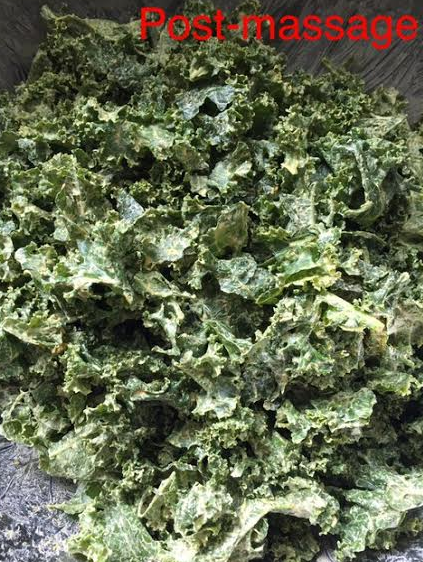 *Soaking the cashews is unnecessary if you have a high speed blender.
How did this recipe work out?
Leave a Reply